TEN GREAT BEERS TO ENJOY IN XÀBIA
During the first lockdown, Penya Com a Gambes chose their favourite beers. Do you agree with their Top 10?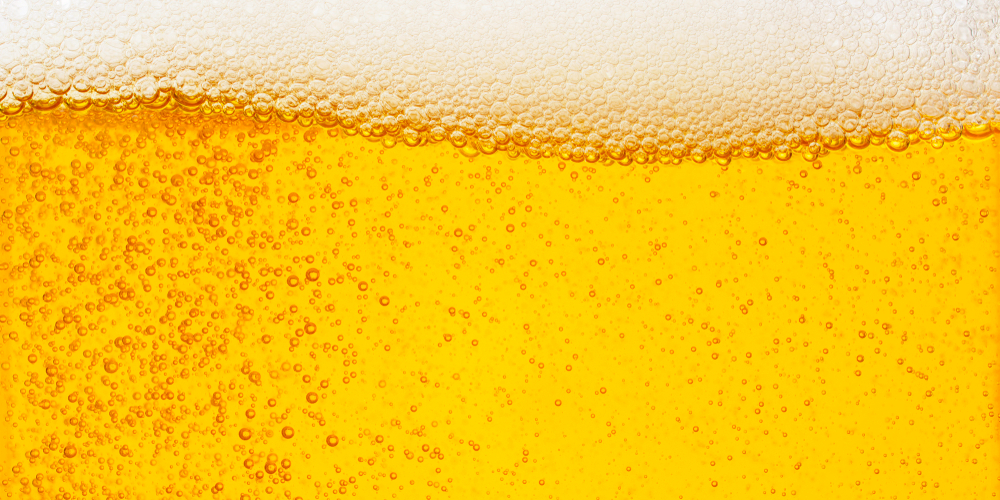 Beer is one of the oldest alcoholic drinks in the world and the third most popular drink overall after water and tea. In 2018, global beer consumption stood at 188.79 million kiloliters, with China remaining the largest beer-consuming country in the world for the 16th consecutive year. In Spain, latest figures show that 86,0 litres are consumed per capita, compared to 72.9 litres in the UK.
During the first lockdown, the members of Penya Com a Gambes created an online knockout tournament on their Facebook group in which a selection of 16 beers were paired together and the members voted for their favourite, the winner going through to the next round.
Listed below are the top ten in reverse order. Do you agree? Let us know your thoughts and tell us about other beers that didn't make the top ten and your favourite place to drink them.
---
10: Cruzcampo (4,8%)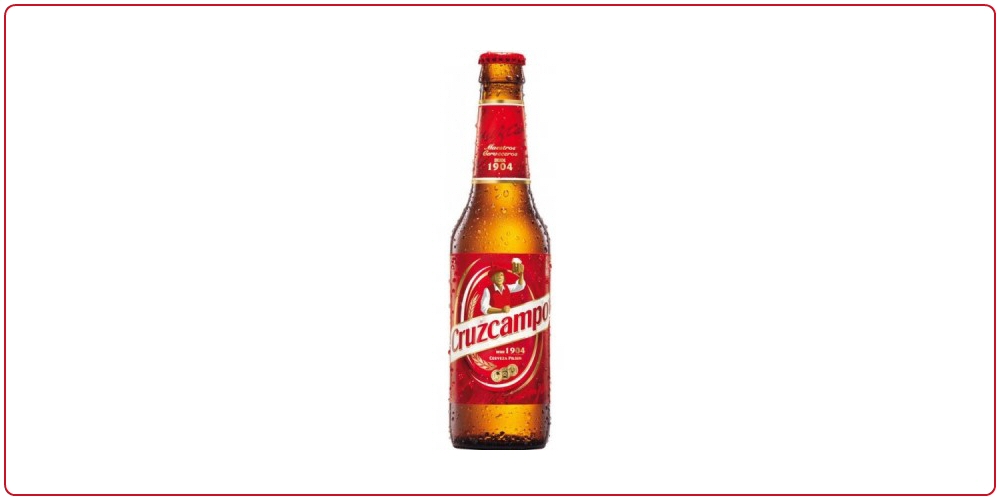 First Brewed: 1904 (Malaga, Spain)
It's not surprising that Cruzcampo is bottom of our list. It easily beat the likes of Heinekin and Carslberg but it doesn't quite have that refreshing taste of those above it. The brewery has recently launched a glacial version poured from a tap at -2°c from special barrels stored at low temperatures (see Bar El Convent) but, for us, it doesn't make much difference.
---
9: Amstel (4,1%)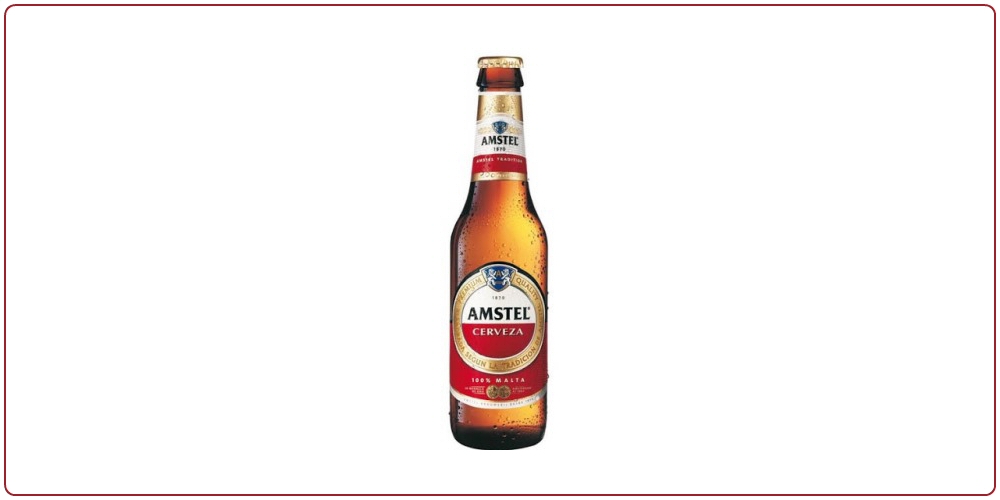 First Brewed: 1870 (Amsterdam, Netherlands)
Amstel is very common across Spain and is a comfortable refreshing middle of the road beer which is easily drinkable but often regarded as a "a subpar industrial lager" by beer advocates. It's a nice beer but, for us, it's not one that stands out as a "session beer" for a good evening out.
---
8: Estrella Damm (5,4%)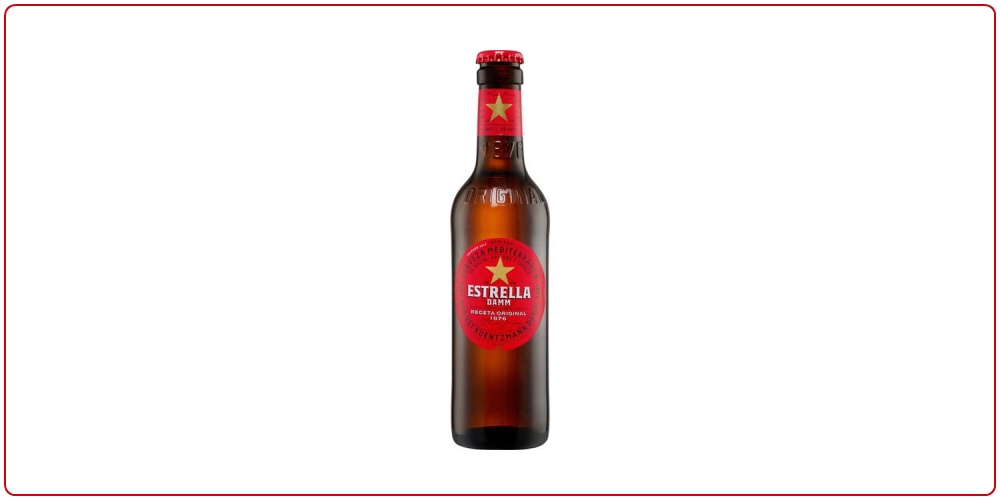 First Brewed: 1876 (Barcelona, Spain)
The quintessential Mediterranean pale beer, it is the flagship product of Damm and the oldest brand in Spain. Developed as a lighter version of the heavier central European beers, Estrella Damm pushes the 100% natural ingredients which gives it a refreshing taste without tell-tale chemical additives. It's a popular fiesta beer.
---
7: San Miguel Especial (5,4%)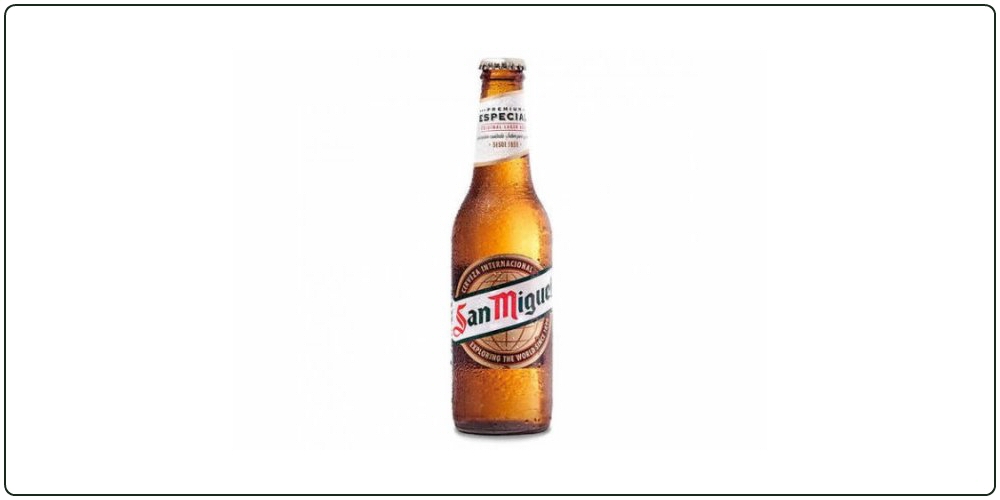 First Brewed: 1957 (Lerida, Spain)
Although San Miguel beer actually originates in the Philippines, it has become the quintessential Spanish beer. It is another German-inspired Pilsener beer which uses a variety of hops which have originated in Bavarian and Oregon in the USA. Light and fruity, it's a deceptively strong beer for some.
---
6: Mahou Clásica (4,8%)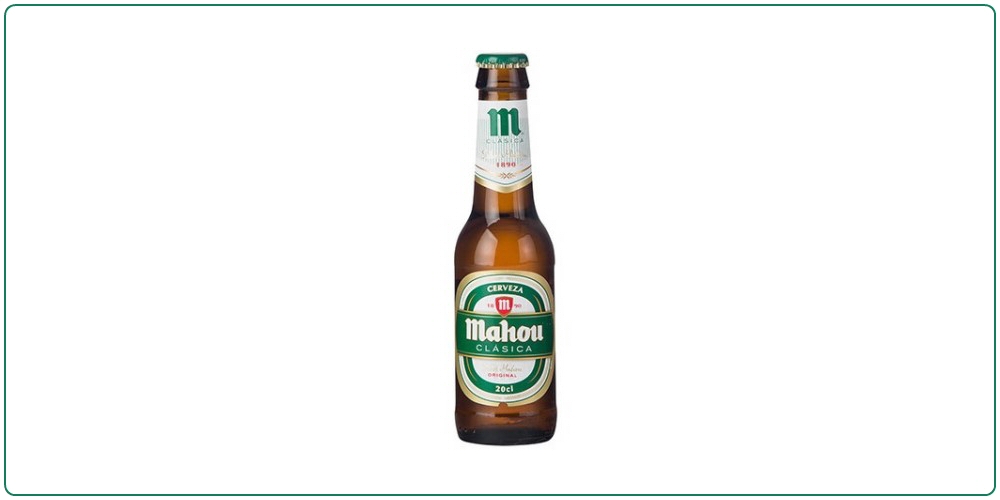 First Brewed: 1890 (Madrid, Spain)
First produced in the late 19th century, it was originally sold in a hand-crafted bottle with a cork; it was renamed as Mahou Clásica in 1993 but the recipe has remained the same for over a century. Also known as "Green Mahou", its smooth flavour and balanced taste is a lighter alternative to its Red counterpart. Most of us would go for the Red though.
---
5: Corona Extra (4,5%)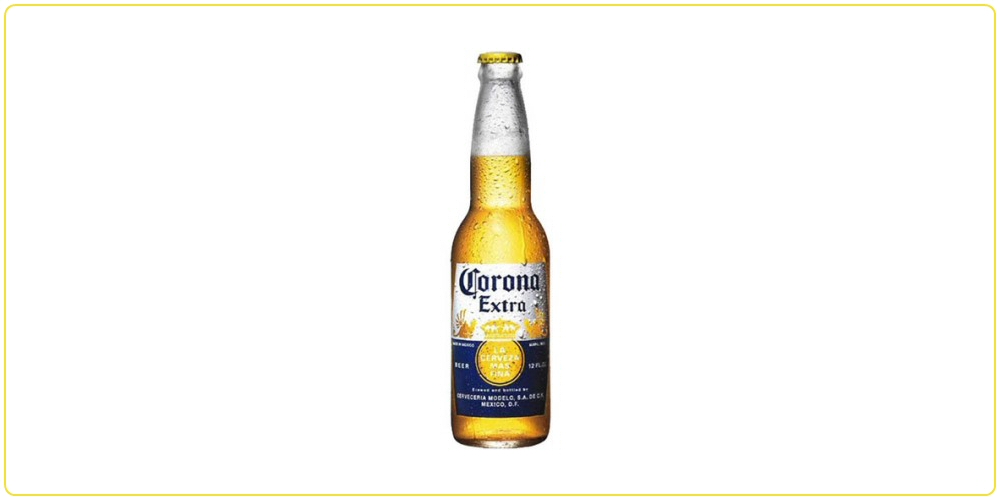 First Brewed: 1925 (Mexico City, Mexico)
The one with the wedge of lime (to keep out the flies, according to legend) and the pilsener beer which apparently 38% of Americans will not buy it "under any circumstances" during this extraordinary year of 2020. It's a light beer with a refreshing light taste, too light for some people, but it remains one of the most popular beers in the world.
---
4: Alhambra Reserva 1925 (6,4%)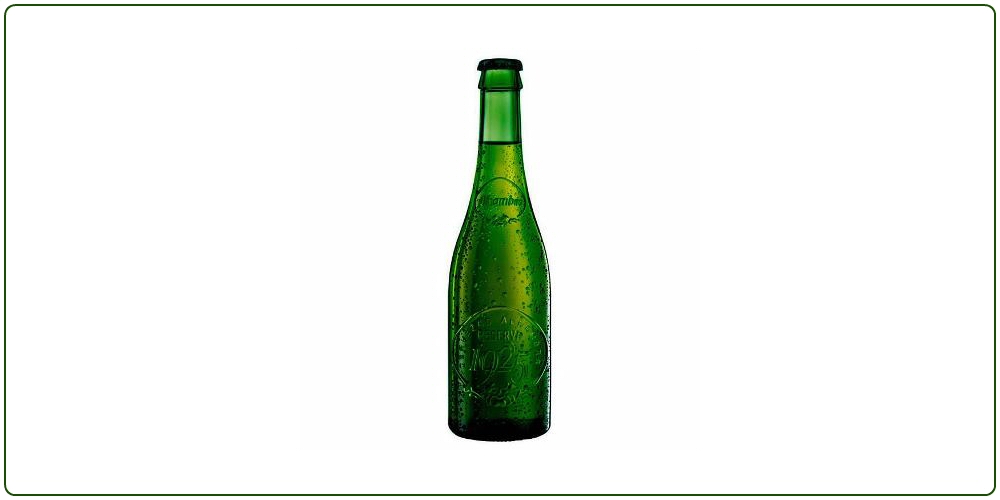 First Brewed: 1997 (Granada, Spain)
Inspired by the Czech amber lager beers, the beer which comes in a "bottle without a label" is produced in the Bohemian Pilsner style using a variety of Saaz hops, the most exclusive in the world. It has a rather iconic deep, rich taste and a lightly toasted aroma which isn't for everyone but does provide a refreshing taste with a hint of Andalusian orange.
---
3: Ambar Especial (5,2%)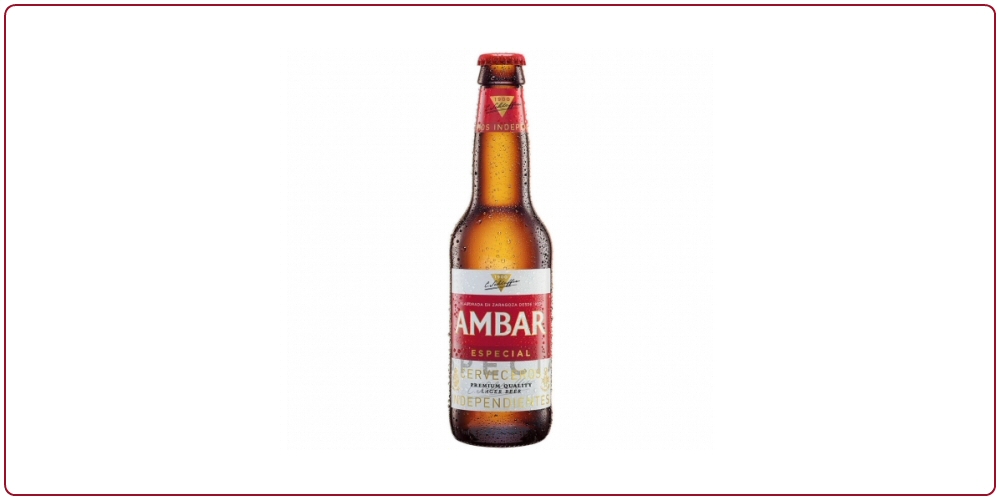 First Brewed: 1900 (Zaragoza, Spain)
One of the oldest beers in Spain has enjoyed a resurgence of popularity in recent years. It is the company's flagship beer, its clean amber colour due to the medium roasted malt used in its production. It's a clean, refreshing beer with no hidden surprises. In 2011, the brewery produced a gluten-free version, the first of its kind in the world.
---
2: Mahou Cinco Estrellas (5,5%)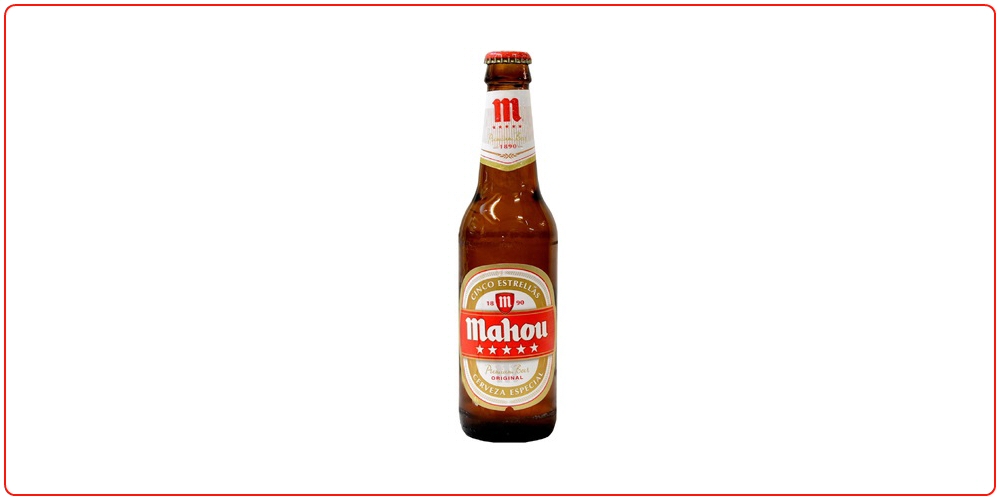 First Brewed: 1969 (Madrid, Spain)
Mahou 5 Estrellas – aka "Red Mahou" – is an iconic Spanish beverage, inspired by German pilsen beer, and one which combines an ageing period which allows its flavours to develop with a modern filtration method which gives the beer its distinctive brilliant clear appearance. Served ice cold, it has a delightfully fresh taste and is the best mainstream cerveza to enjoy on a warm summer's evening.
---
1: Turia Märzen (5,6%)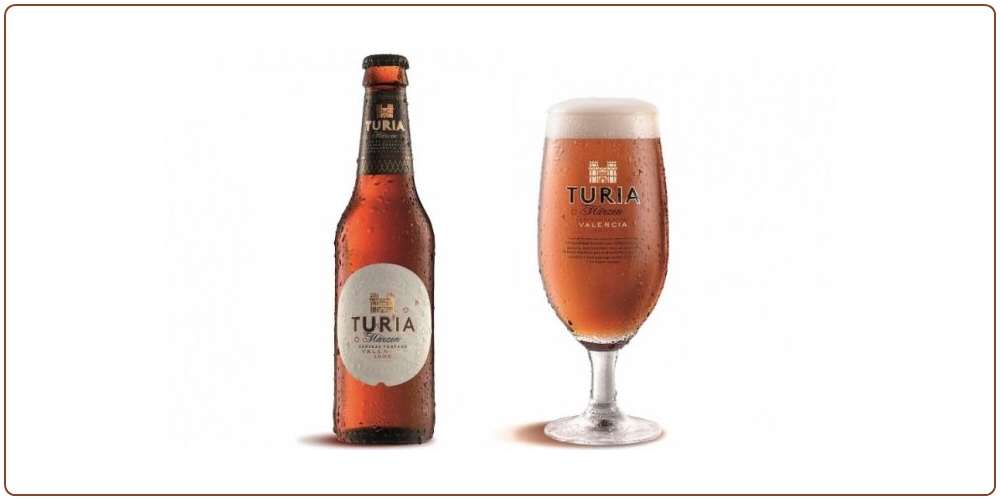 First Brewed: 1947 (Valencia, Spain)
First produced over 70 years ago, the Bavarian-style Turia Märzen has enjoyed a bit of a renaissance since parent company Damm decided to relaunch the beer in 2013. Sadly, it is no longer brewed in Valencia after a fire destroyed the brewery and is now produced in Murcia at the Estrella de Levante factory. Offered by an increasing number of bars and restaurants, it is a perfect alternative to the mainstream. Roasted malts give it its distinctive red-amber colour as well as a strong aroma and character without being a overly strong beer.
---
RELATED LINKS
---