Teams fighting the inferno in Vall d'Ebo are being accommodated in Alcoy due to lack of beds in the Marina Alta
The high number of tourists at the height of the season means that there are not enough beds available.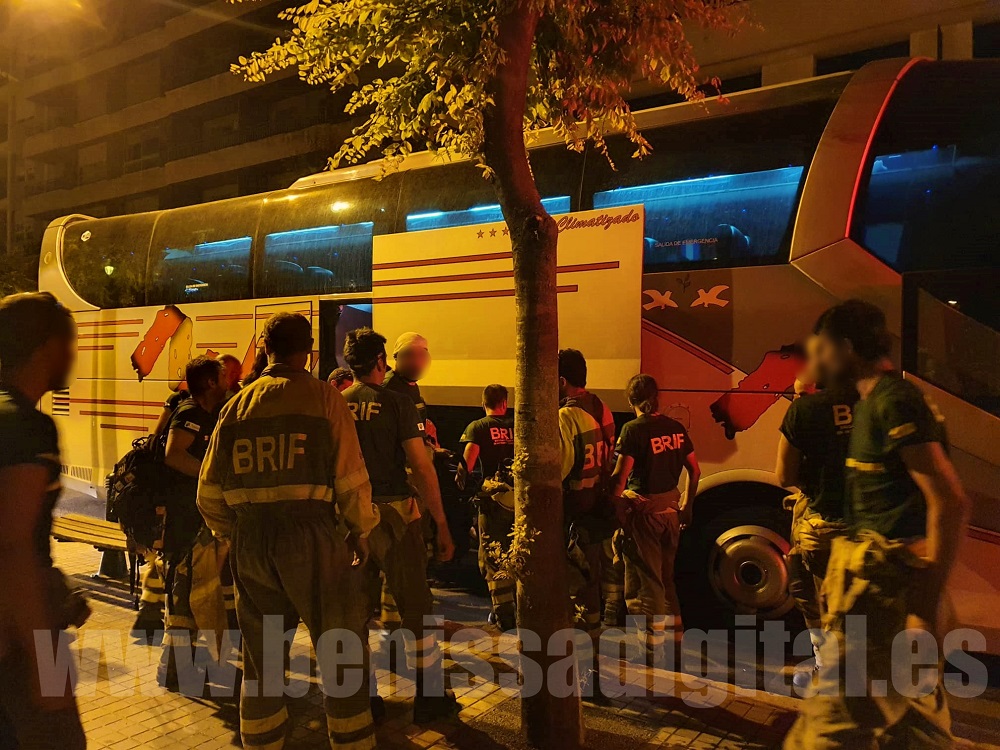 Tuesday 16th August 2022 · Mike Smith
Source: XAD Vicente Bolufer
The Forest Fire Reinforcement Brigades (BRIF) that are fighting in the Vall d'Ebo fire, units of highly specialized personnel, are being transferred daily by bus from the Marina Alta to the city of Alcoy where they are able to rest in the hotels contracted by the administration, due to the lack of hotel beds or enabled spaces in the Marina Alta region.
It might seem like a joke and sound funny, but it's not. Many of the brave people who are fighting the fire that plagues the Marina Alta region, are having to be displaced daily by bus to Alcoy. Sometimes they return to their arduous work of fire-fighting in that same transport and in others they are picked up by helicopters which take them them at the point where they will act that day. The daily bus ride to Alcoy or vice versa is approximately two hours.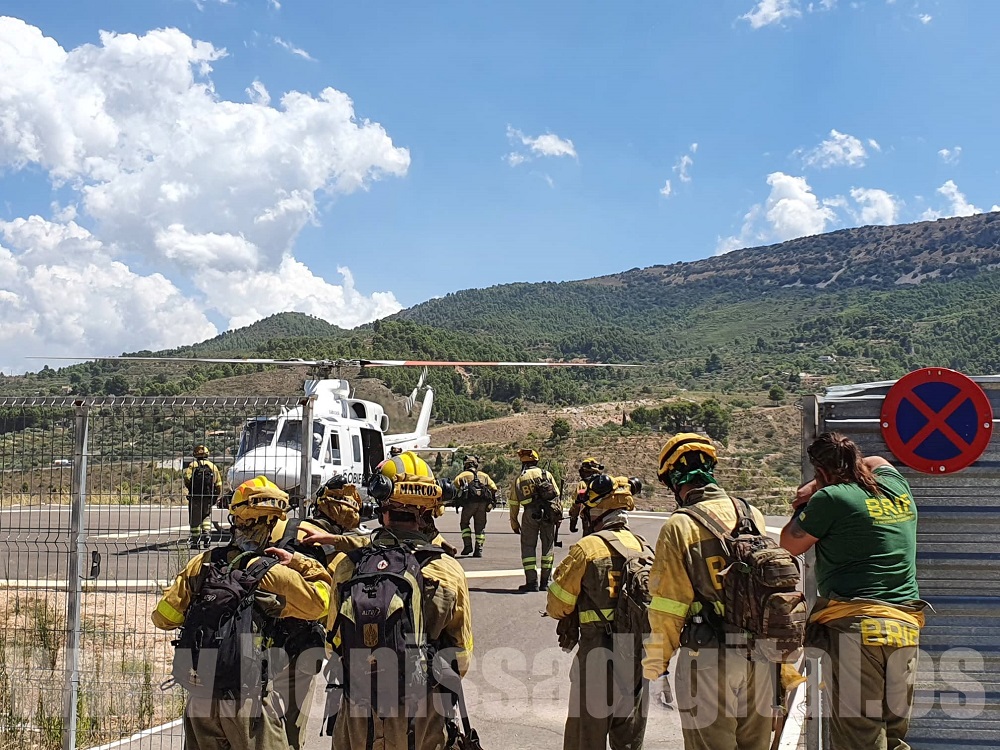 The reason for this is the lack of hotel rooms in the Marina Alta due to the high number of tourists at the height of the summer season, something that prevents these troops from being able to rest from the marathon days near where the fire is actually taking place.
This lack is not just hotels. Despite having an important fleet of companies in the region dedicated to transporting people by bus, only one – the smallest in the region located in Benissa – is the one that is carrying out this work so that the BRIF troops have a well-deserved rest, even if it is a two-hour journey every day.
The advance of the fire places one of the main focuses in the Comtat region. The latest data suggests that 9,500 hectares have been burned by the flames. Almost 1,500 people had to be evacuated, mainly from the Vall d'Ebo area, but it has been reported that only 20 of them had to spend last night in one of the temporary Cruz Roja hostels installed in Pego and Muro d'Alcoi; the rest were able to find accommodation with family and friends.
Click here for all the latest news and information from À Punt >
---