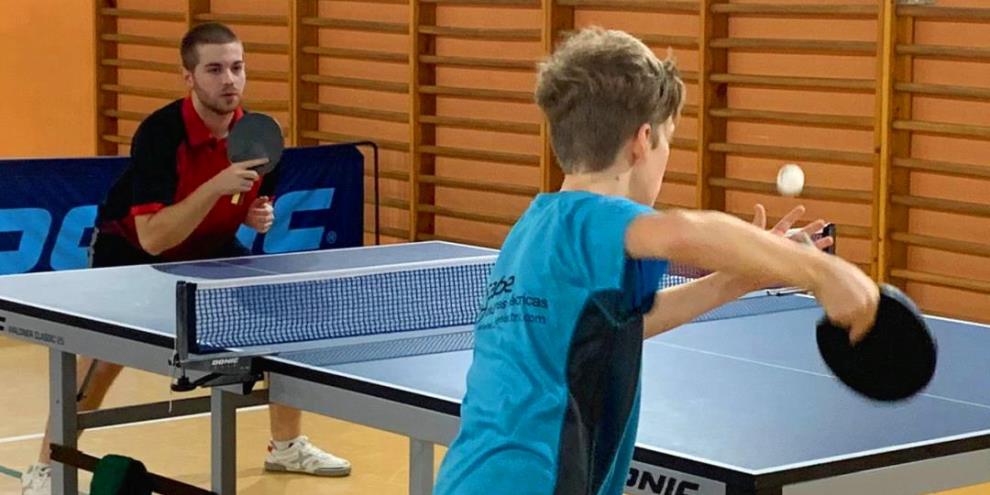 Table Tennis (or 'Ping Pong') is a sport which, despite being a minority activity, still enjoys great popularity and virtually everyone has played the game. The advantages of playing the game, apart from the general ones associated with sport as a whole, have some peculiarities. It helps to improve speed and synchronisation of movements since it is a sport in which such techniques have to be used, the movements of the opponent being anticipated whilst playing at high speed. In addition there is low injury risk since it is not a contact sport and the chances or a collision or fall are virtually zero.
It is one of the few competitive sports that requires the player to move at high speed without putting excessive pressure of the muscles or joints. The movement of the hand with the paddle, although fast, is not one of great impact on the joints. For people recovering from an injury or for the elderly, table tennis is a perfect option for maintaining fitness.
Club Tennis Taula Xàbia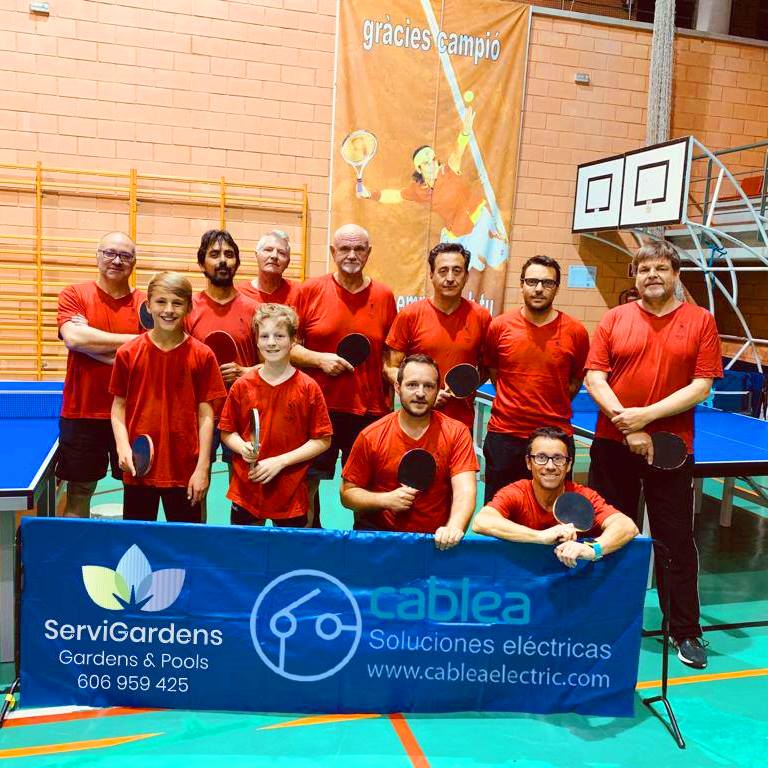 Club Tennis Taula Xàbia has been promoting the sport for more than twenty years. Since the creation of 'Temexa', an association for the promotion and enjoyment of table tennis, numerous tournaments have been organised in which the quality and origin of the participants has been increasing. One of the virtues of the club it that 12 year-old players play alongside 69 year-old players in the same team.
Wanting to go a step further, the club joined the regional league in 2018 and in its first year it achieved third position in a league of nine participating clubs. The club competes against those based in Altea, Oliva and Xativa, many of which have already participated in the national leagues.
Without a doubt, table tennis is one of the most complete sports that can be played. And it is also an entertaining sport which is fun to play and offers a great hobby for all those who play it. Therefore Club Tennis Taula Xàbia invites all those interested to come down and find out what it is special about this fun sport. The club trains on Monday and Thursday evening from 8.00pm at the municipal sports centre in Avenida dels Furs in the port.