Special Offer: Telitec – Fibre Price Lock for existing customers
Telitec offers a price lock for existing fibre customers.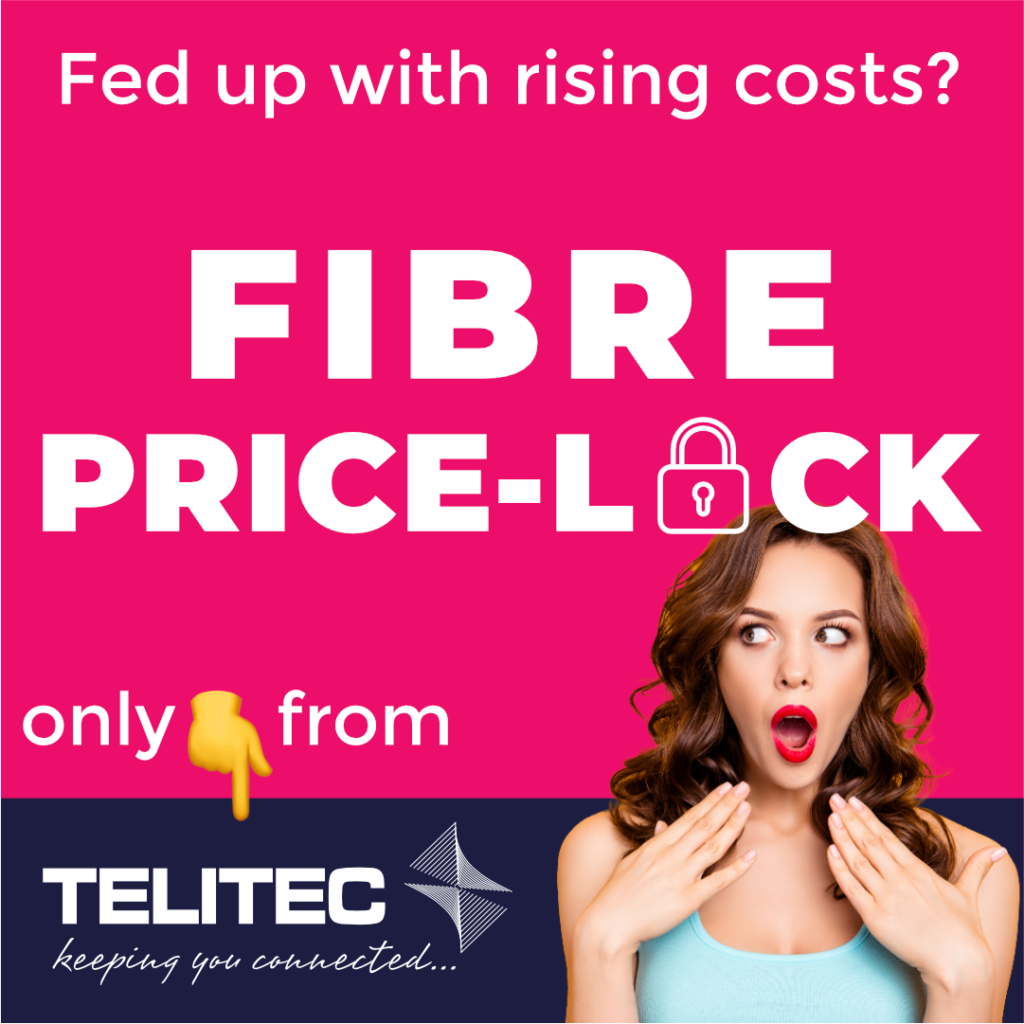 ---
Wednesday 23rd March 2022 – Mike Smith
Source: press release – Telitec
---
In a time of uncertainty and rising prices across the board (energy, food, and more), Telitec has introduced their FIBRE PRICE-LOCK scheme.
Many other fibre companies are already raising the client fibre costs mid contract. Telitec believes this is wrong and promises not to do this. Put simply, they will price-lock your current monthly costs with Telitec Fibre for the duration of your current contract.
Most contracts are 12 to 18 months so they have decided to go one step further. Telitec are offering you the opportunity to renew your contract for a further 12 to 18 months and in return they will honour the current price you are paying in the new contract. Thus you can be secure knowing the price you pay now for Telitec Fibre will remain the same tomorrow, next week and even next year!
To renew your contract and LOCK in your price, you can email Telitec direct and one of their dedicated customer service team will get in touch with you. But their offer of PRICE-LOCK renewal ends on May 31st so you need to be quick!
Click HERE to learn more about Telitec.
---