Spanish government sets price of self-diagnosis antigen tests at 2.94 euros
The price will take effect on Saturday 15th January.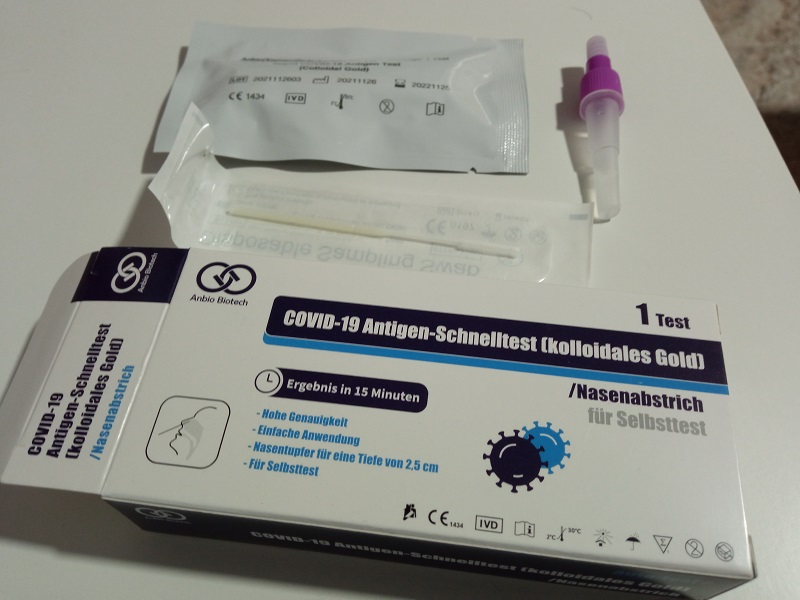 ---
Friday 14th January 2022 – XÀBIA AL DÍA with Mike Smith
---
The Spanish Health Minister, Carolina Darias, has announced that an the agreement has been reached on Thursday to set the maximum price of self-diagnostic antigen tests of COVID-19 to 2.94 euros after the meeting of the Interministerial Commission of Prices of the Medications.
The Interministerial Commission on Drug Prices is the competent body for fixing the prices of medicines financed in the National Health System, in particular for the selling price of the laboratory and health products as well as other products. Darias said that "the main goal has been to set a price as affordable as possible, always maintaining the balance so that the product is available in the pharmaceutical channel".
The agreement, adopted unanimously, has been to set the maximum retail price of self-diagnosis antigen tests at 2.94 euros and the decision will not affect any cost for the citizen or the pharmacies. This price will be applied to all self-diagnosis antigen tests that are for sale in pharmacies and that have been authorized for marketing by the Spanish Agency for Medicines and Health Products. On Friday it will be published in the BOE and will enter into force the day after its publication, that is, on Saturday.
The Interministerial Commission on Drug Prices is chaired by the Ministry of Health and is composed of a member of all the autonomous communities and the following Ministries: Ministry of Finance and Civil Service, Ministry of Economic Affairs and Digital Transformation and Ministry of Industry, Trade and Tourism. The Commission has analyzed information related to the selling price of distribution companies to pharmacy offices, the retail price by pharmacies and the selling price in countries around Spain.
Minister Darias explained that "in our country, self-diagnostic antigen tests with CE marking can be purchased in pharmacies offices, without prescription and over-the-counter price since July 2021" and added that "currently the marketing in Spain of 40 rapid self-diagnosis antigen tests for COVID 19 has been announced. We have gone from 22 in November to 40 today".
In addition, the Ministry of Health has reported that pharmacies will notify the results of antigen tests that test positive, in order to expedite procedures and relieve the pressure on the Primary Care centres.
---
---
For many years, you've told us how much you love what we're doing and some of you have even asked for ways to say thanks. For us, there really is nothing easier to show someone how much you appreciate their efforts than buying them a beer (or a wine; or even a coffee) – it's so simple. Click on the link below to find out more.

---