Six sailors from Xàbia to compete in Spanish Championships this week
The championships will be taking place in Galicia and Santa Pola.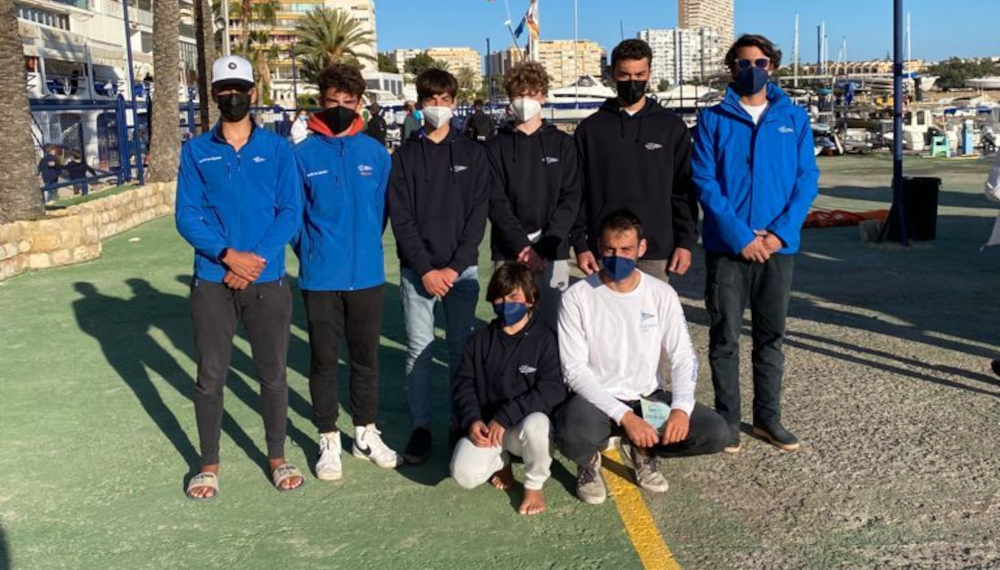 Tuesday 26th March 2021 | PRESS RELEASE; translation MIKE SMITH
Six sailors from Club Náutico de Jávea will be participating in Spanish Championships in Optimist sailing and Bic Techno windsurfing this week.
Begoña Pérez-Manglano and Lucy Crosbie will be travelling to Baiona in Galicia to compete in the Optimist Spanish Championships whilst Alex Ortega, Carlos Marí, Jacobo Ramón and Pablo Momparler will be making the comparatively shorter journey down the coast to Santa Pola along with club coaches José Luis Boronat and Gonzalo Boronat.
For Begoña Pérez-Manglano, she will be the youngest sailor to participate in Galicia, which the sailing club's sports director Javier Momparler considers to "a reward for the good results that she has achieved in recent competitions" and she will be attending the championships with the aim of "continuing to learn". On the other hand, the evolution of Lucy Crosbie has meant that she travels north with the hope that "she may be among the best".
In the case of the Bic Techno and Open Foil racing in Santa Pola, Momparker admitted that the Xàbia team will have to face very strong rivals from Andalusia, the Balearic Islands, and the Canary Islands. However, he is confident that they can be among the best at the end of the championship, particularly Alex Ortega.
---
Information Source
Press Release – Club Náutico de Jávea
---