Six casualties for Techeira's first game in charge of CD Jávea
"I have seen a willingness from the players to change the situation and start winning."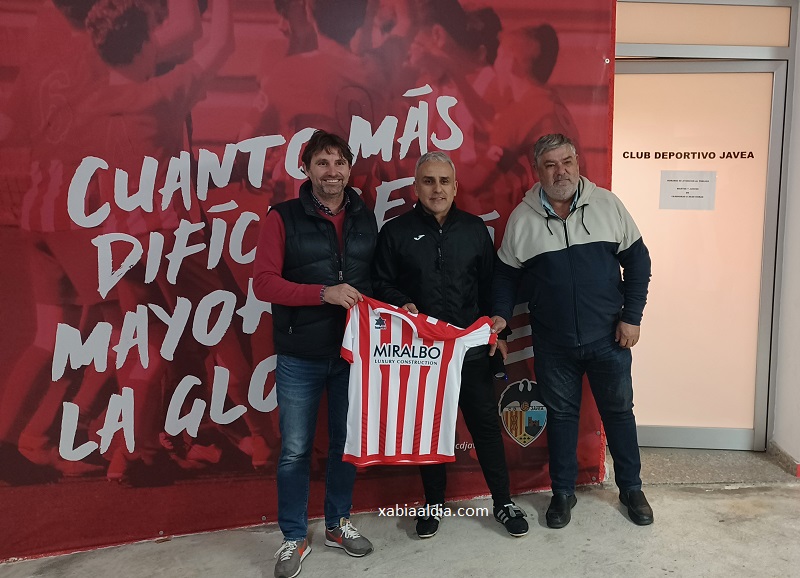 ---
Saturday 15th January 2022 – XÀBIA AL DÍA with Mike Smith
---
CD Jávea's new head coach Lauro Techeira has enjoyed his first few days in charge with several training sessions to evaluate the squad which he has inherited and has been presented with several player casualties who will not be available for the derby against CE Pedreguer this Sunday, kick-off 4.30pm.
Reserve goalkeepers Josep Ivars and Pedro Prats and outfield players Rafael Llamas, Ferrán Molina, Paco Gazquez and Tali Mas are unavailable for selection for a variety of reasons – injury and suspension being amongst them – and Techeira will have to call youth players to name his first squad in charge.
XAD spoke to the head coach after one of his training sessions:
How do you see the current squad at CD Jávea?
Despite having just a few training sessions, we have been able to see that Jávea has a very good squad with experience at this level. It is clear that it is suffering from the poor run in results, the mood is not ideal but I have seen a willingness on the part of the players to change the situation and try to start winning.
Techeira has already seen the team in action competitively when he dropped in to watch league leaders CF Gandia crush the side 0-4 at home just before the Christmas break.
What explanation do you give to a team that was top of the league for two days and now has a losing streak with six straight losses?
From the outside it is very difficult to know what is happening. It is clear that this is football and these are situations that happen and when it happens it is not for a specific reason but there are several things that cause this situation. We have to look forward and start from scratch to change this situation.
You have enough time to straighten the course. It seems you've asked the board for time to see the current roster.
In principle, the new faces are the players who are not training for different reasons, COVID, injuries, etc. At the moment there has been no talk of new signings, it is about working with what we have. There is a good squad and a good group of players and they will try to get the team out of there and make a strong group.
What goal have you set yourself for Jávea?
The first objective is to try to convey the idea of ​​the game without looking too far. We have to go game by game, the first objective is Pedreguer, which is a team in need of points that is not going to make things easy.
The next visitor is Pedreguer, a team that is in the lower zone. What do you know about them?
They are also in a complicated situation with some consecutive defeats and need to win. If we add the derby feeling to this, they will come to make things difficult for us but we will work so that the three points remain in Jávea.
For his debut at the helm, Techeira will not be able to count on the entire first-team squad. There are several players isolating with COVID, others are injured and Paco Gazquez suspended after last Sunday's straight red against Calpe CF. However he will have 15 first-team players available for selection.
CD Jávea vs CE Pedreguer
Sunday 16th January 2022, 4.30pm
Campo Municipal d'Esports Xàbia
Referee: Jorge Javier Crespo Calero
---
---
For many years, you've told us how much you love what we're doing and some of you have even asked for ways to say thanks. For us, there really is nothing easier to show someone how much you appreciate their efforts than buying them a beer (or a wine; or even a coffee) – it's so simple. Click on the link below to find out more.

---