SEPRONA investigates tree felling close to Mirador La Falzia
A number of pine trees have been pruned and some have been chopped down completely.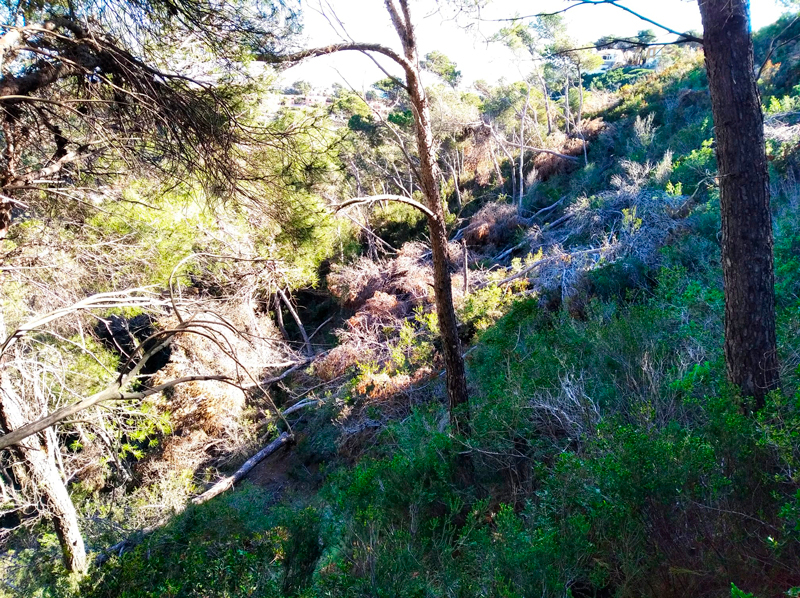 Thursday 11th February 2021 | CARLOS LÓPEZ (Xàbia AL DÍA)
The Nature Protection Service of the Civil Guard (SEPRONA) is investigating the felling of some pine trees that has occurred in a wooded area that is close to the viewpoint of La Falzia in Urbanization la Cala, next to the Calle Gabriel Fauret.
SEPRONA agents have begun field work prior to the investigation of the events that was revealed by the Levante-EMV this Wednesday. A municipal technician has also been in the area to assess whether to open an investigation file.
At the intersection of Calle Gabriel Fauret with Calle José Canovas, there is an access to the forest area that borders the houses. A path runs along the cliff dotted with pine trees and diverse Mediterranean vegetation, from there to the water, up to what is known as Cala el Pom.
An inspection of the area has revealed that some pruning of the tops of the pines has taken place on the path itself and in a large area there are numerous felled pines. They have been left there.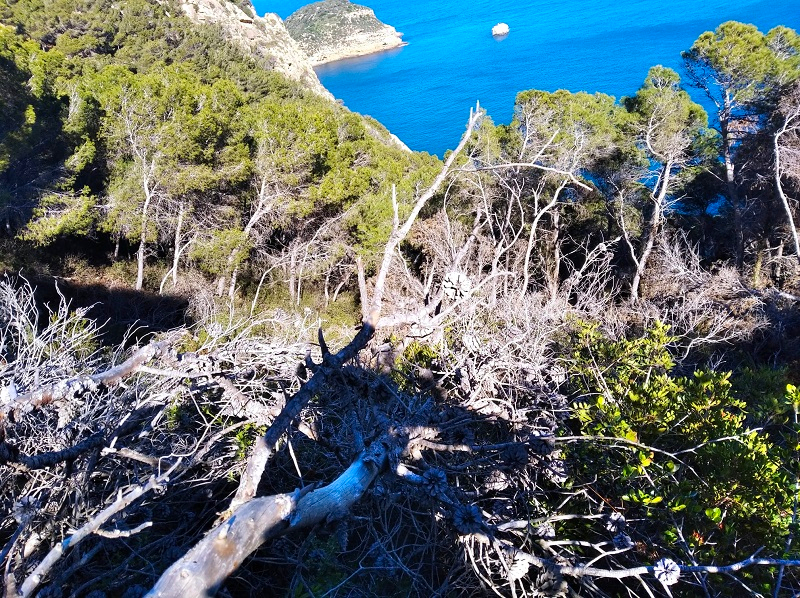 Comparison with the Google Earth image leaves no doubt that there has been tree felling in recent times.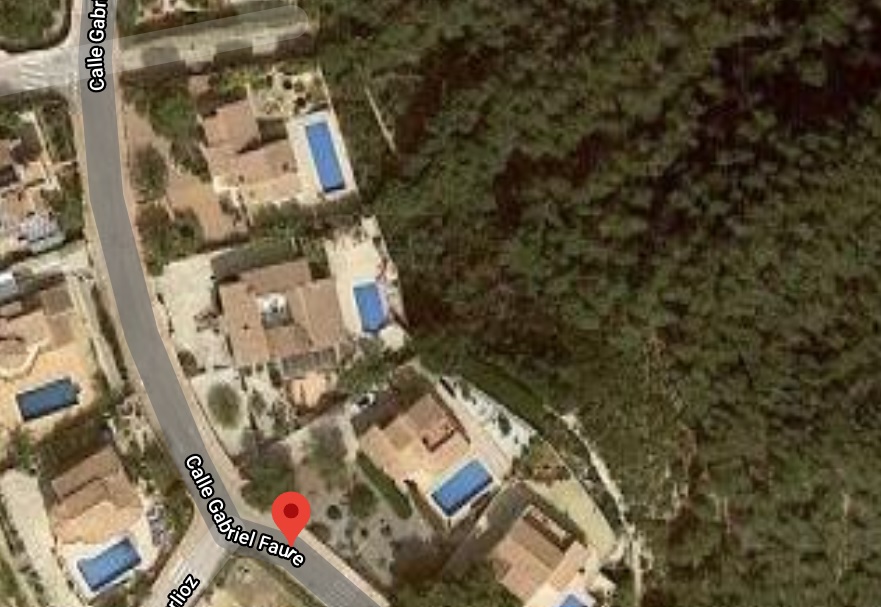 ---
Click below to read this story in Spanish on Xàbia AL DIA

---