Security patrols will be strengthened in Xàbia over next few weeks
Additional patrols from the Guardia Civil and Autonomous Police will be deployed to Xàbia to assist in control and surveillance measures.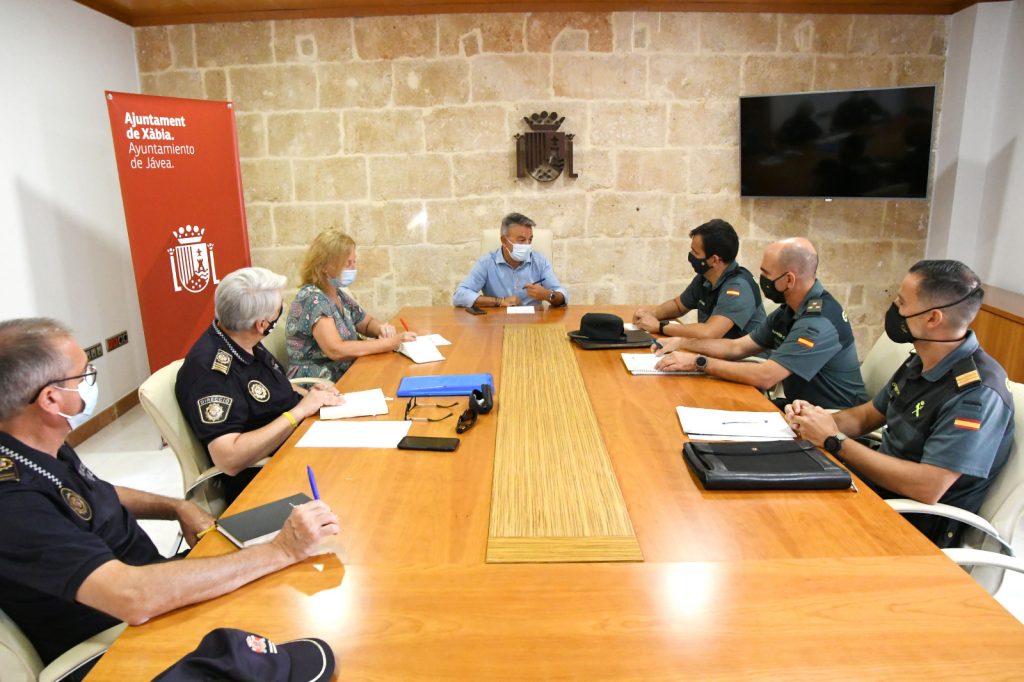 Friday 23rd July 2021 – CARLOS LÓPEZ with Mike Smith
---
The Guardia Civil will reinforce its patrols in Xàbia with the purpose of expanding the security operation that has been in force since the start of the summer and has been in the hands of officers from the Policía Local and the Guardia Civil deployed in the town. However, it is an operation that is stretching the security forces to their limits due to a chronic lack of personnel in both forces.
A coordination meeting was hosted by mayor José Chulvi with representatives of the Department of Citizen Security, the Policía Local and the Guardia Civil to organise the control and surveillance measures that will be deployed this weekend to deter botellones and the gathering of people as well as respond to the increasing number of complaints about private parties which violate both the local bylaws for coexistence and the measures in place to halt the spread of COVID-19.
During the meeting, it was confirmed that the regional government has responded to the request made by Chulvi to Araceli Poblador, government subdelegate in Alicante, for assistance in security issues after Xàbia was not included in those town in which a night curfew will be restored from Sunday but surrounding towns, including Dénia, Gata de Gorgos, Teulada and Calp, were listed.
It was confirmed by the regional government that security patrols will be strengthened in Xàbia during these next few weeks of high occupancy. In addition, an attached unit of the Policía Nacional, known as the Policía Autonómica, will also be collaborating in the operation.
The mayor has thanked all the security forces for their role that they have been playing during these complicated weeks which, in addition to their normal activity during the summer season, they have to monitor and control compliance with all required health protocols to combat the spread of COVID-19.
The mayor also appealed to citizens to be very aware of the current situation and to collaborate in whatever way is in their power both in controlling the pandemic and in good citizen coexistence.
---
Related Link
---

---