Santa Cecilia concert changes venue and time
The annual concert in honour of the patron saint of musicians will now take place next to the Riurau d'Arnauda at 4pm on Saturday.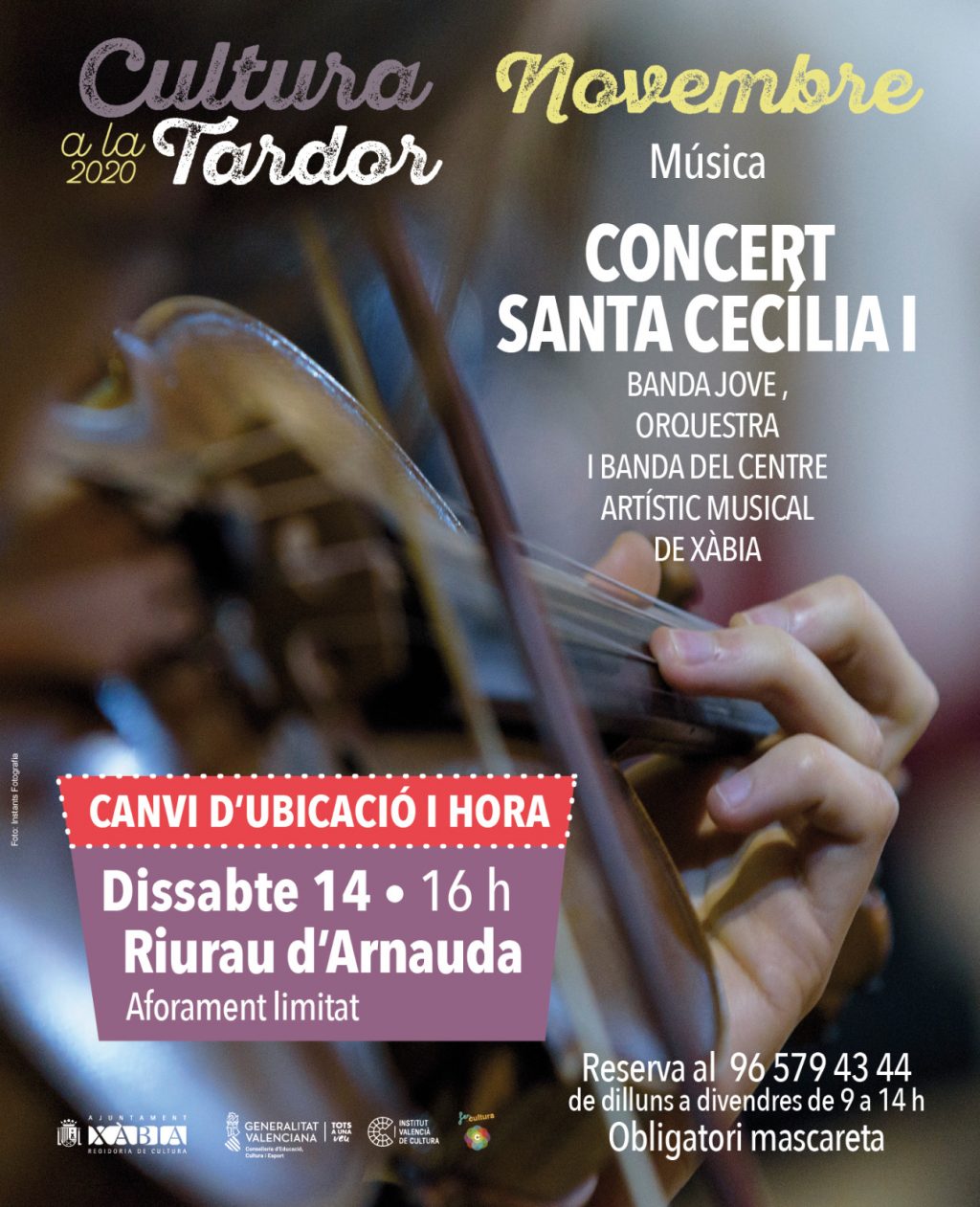 The Centre Artístico Musical de Xàbia (CAM) will be performing its annual Santa Cecilia concert next to the Ruirau d'Arnauda amongst the trees of the Parque Montaner this Saturday 14th November at 4.00pm.
The venue has been changed from the original location inside the historic church of San Bartolomé due to the latest regional regulations regarding restrictive measures to prevent the spread of COVID-19 which limits the capacities inside places of worship.
In response, the Department of Culture has decided to move some of its activities originally planned inside the historic church to other open-air spaces which allow both greater capacity as well as a safer environment to watch the performances. In addition, the time of the concert has been brought forward to 4.00pm to take advantage of daylight.
Those who wish to attend this annual concert will need to pre-register with the Council before 2.00pm tomorrow (Friday) by telephoning 96 579 43 44. All health protocols will be followed, including the wearing of face masks at all times as well as disinfectant gel supplied at the entrance to the enclosure.
---
Thursday 12th November 2020, 16:30 – MGS
---