San Bartolomé church hosts epic concert by Ars Magna
The performance will feature the award-winning chamber choir Ad Libitum de la Escola Coral Veus Juntes de Quart de Poblet.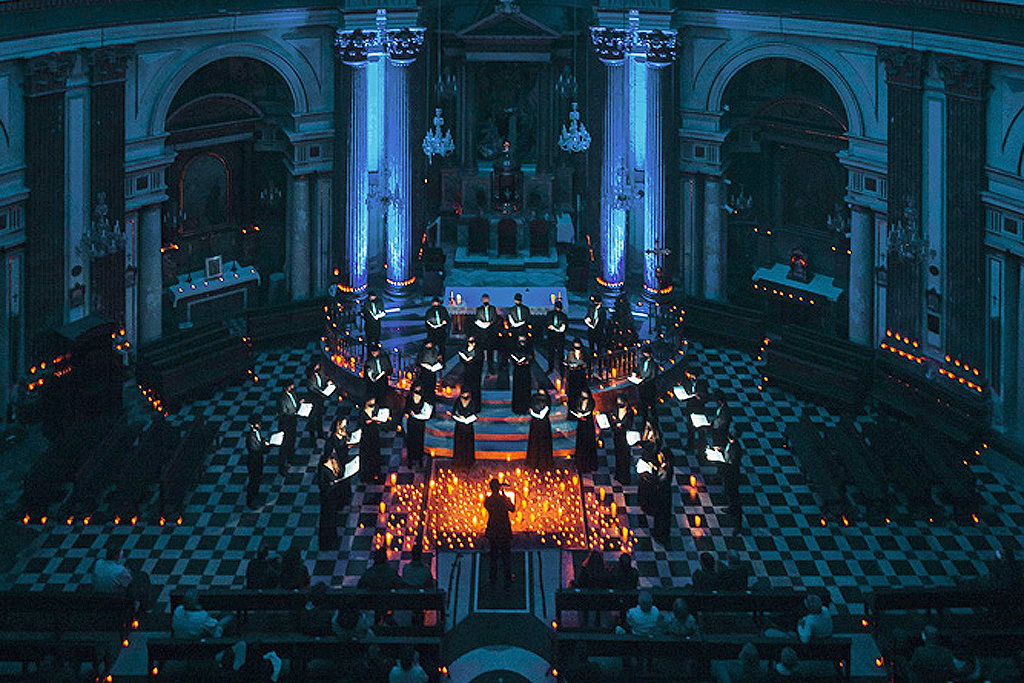 Wednesday 7th July 2021 – ÁLVARO MONFORT with Mike Smith
---
This Saturday 10th July, the iconic fortress-church of San Bartolomé in the heart of the historic centre of Xàbia will be hosting an epic concert by Ars Magna, a cultural project characterized by its unique concerts, vibrant repertoires and carefully designed staging. Thus, the church will be an ideal place to host their performance of 'La Misión'.
Under the ribbed vaults of this temple, a complex production will be recreated with a precious atmosphere, directed by Francesc Gamón and performed by music virtuosos such as the violinist Fernando Pascual, the pianist Aida Velert and the award-winning chamber choir Ad Libitum de la Escola Coral Veus Juntes de Quart de Poblet which won the Grand National Prize for Choral Singing in 2017.
La Misión narrates the thrilling journey led by Father Gabriel, a Jesuit who, faced with the martyrdom of the missionaries of the Society of Jesús, faces his mission of faith in an exciting exchange of cultures that takes him to the Iguazú Falls. The works of renowned composers such as Requiem by Mozart, the powerful Carmina Burana by Karl Orff, and the melodies composed by Ennio Morricone for the film that gives its name to the event; they will be the common thread of the concert.
The event will take place at 9.00pm on Saturday 10th July and tickets can be purchased via this link. Simply select the concert that will be held in Xàbia and further information will be provided, including price and availability of the tickets, which are priced according the area of the venue that has been selected from 32 euros to 42 euros. A plan of the seating arrangement shows those seats which are available. Tickets can also be purchased through El Corte Inglés. For any questions in the purchase process, the contact telephone number if 96 096 18 55 or by email info@arsmagna.es.
The doors will open 45 minutes before the concert will begin and all the required health protocols for enclosed spaces must be followed. The organization has pointed out that tickets will only be refunded in the event that the concert is suspended due to the evolution of the pandemic and not for any other reasons.
---

---