RUIRAU FILM FESTIVAL RETURNS FOR NINTH EDITION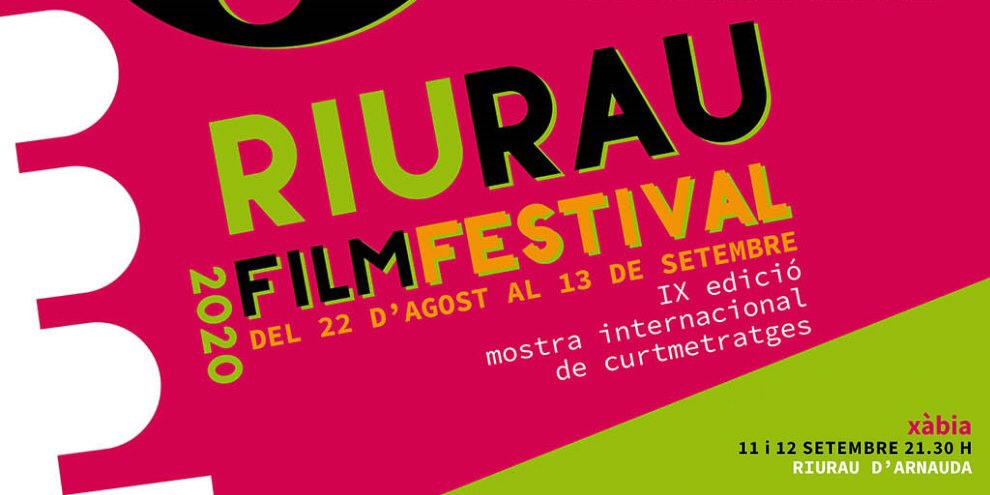 The dramatic course of 2020 has often felt like something from a film as the COVID-19 health crisis continues to affect all our lives in so many ways. With social and cultural activities cancelled or scaled down, it is with some confidence that the Ruirau Film School has organised the ninth edition of the RuiRau Film Festival, a circuit taking place during the first and second weekends in September in four locations across the Marina Alta: Jesús Pobre, Dénia, Xàbia and Pedreguer.
The organisers have received 370 high-quality short films from 27 participating countries included the United States, Argentina, Brazil, Chile, Peru, Colombia, Panama, Dominican Republic, Cuba, Mexico, Denmark, Finland, Sweden, England, Andorra, France, Italy, Germany, Poland, Macedonia, Turkey, Iran, Morocco, Benin, Indonesia, India and, of course, Spain. The films are divided into different sections: general fiction, LGBTI fiction, Valencian-Catalan fiction, social issues – this year dedicated to "The Other: Equal or Different" – dance and a section dedicated to the environment and the sea.
The screenings in Xàbia will take place over the weekend on 11th/12th September and, following COVID-19 protocols, it will be necessary to pre-register and reserve tickets – free of charge – through the organisers website here [External Link].
The RuiRau Film School was created from the Dénia Film School in 2009 by the same people that started it in Xàbia in 2011. The school opens its doors to students from the Marina Alta in both municipalities to provide audiovisual literacy to all, impart knowledge of cinema and provide necessary skills to create quality audiovisual productions. Students who successfully complete their work each year are automatically invited to exhibit them to the RiuRau Film Festival every year, which is how the Short Film Festival was born.