Royal post boxes ready to receive letters
The Three Kings will be delivering presents to homes on the night of January 5th.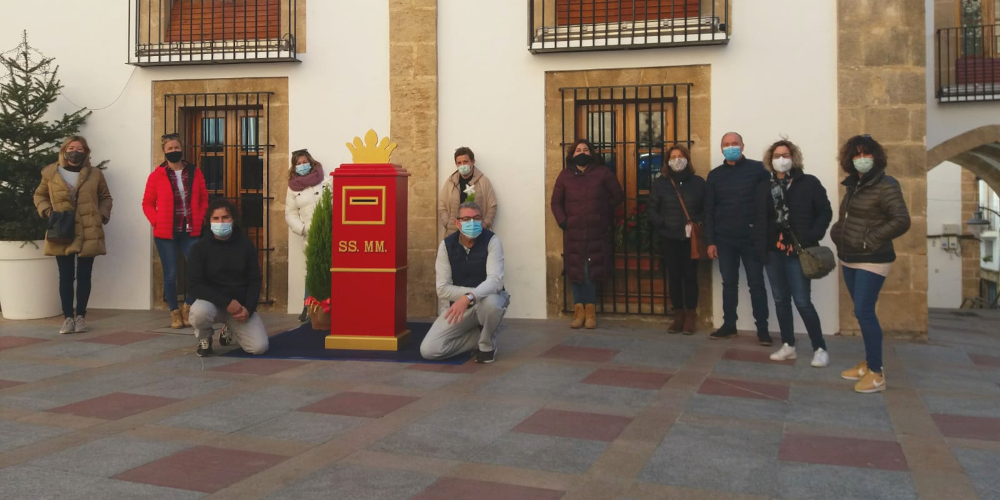 Monday 28th December 2020 | MIKE SMITH
The coronavirus pandemic may have put paid to the planned royal camp and traditional parade of the Three Kings this year, but the young ones can still send their letters to their favourite after the 'Comission de Reyes' got together with the Royal Emissaries to place post boxes at several key points across the municipality.
The emissaries have promised that Melchor, Gaspar and Baltasar will read each and every letter before they make their journey to Xàbia on the night of January 5th, having already made it clear that their home delivery operation is still on track, even if the popular grand parade is not.
The post boxes can be found in:
Plaza de la Iglesia (in front of the town hall building)
Placeta del Convent (in front of the PSOE headquarters)
Iglesia del Mare Deu de Loreto in the port
At the Fontana end of the Paseo del Tenista David Ferrer in the Arenal
We will have to wait until closer to the time to see if the evolution of the health situation allows their Majesties to make some sort of appearance in the town. There will be no parade but they have a plan to make a very simple pass through all three zones of the town before they start their busy night of delivering presents.
---