Rotary Club Jávea organises conference to leave a better region for future generations
Five working forums will discuss the environment, agriculture, fishing, tourism, security, health, education and employment.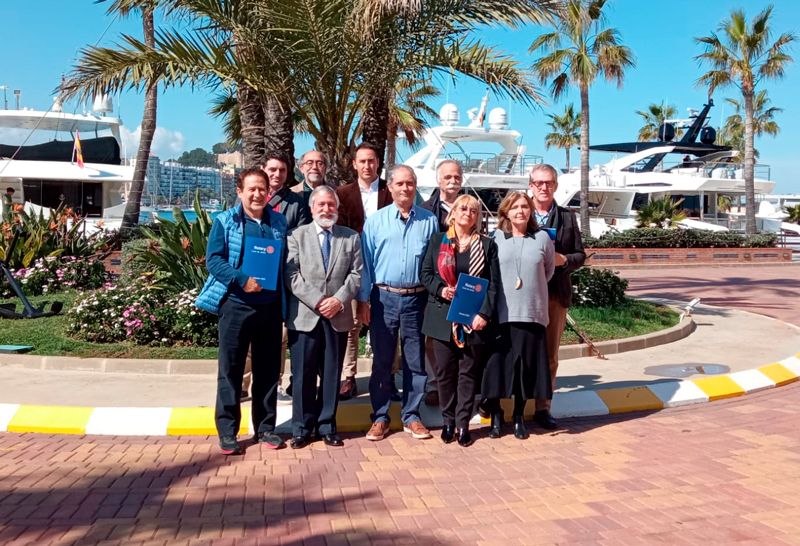 ---
Thursday 10th March 2022 – Mike Smith
Source: original article – Carlos López (Xàbia AL DÍA)
---
The Rotary Club Jávea, along with other branches across the Marina Alta, has organised a special conference on Thursday 12th May to draw up objectives for all 33 municipalities in the region to work towards a better legacy for future generations.
The conference – Compartir Marina Alta – will be hosted at the Auditorio de Teulada Moraira and has the support of the Rotary Clubs of Xàbia, Dénia, and Calp as well as the local councils of Xàbia and Teulada-Moraira, whose mayors, José Chulvi and Raúl Llobell, will open and close the event. In addition, the president of the Diputación de Alicante, Carlos Mazón, has confirmed his attendance whilst the organisers are waiting on a confirmation from the president of the Generalitat Valenciana, Ximo Puig.
The president of the Jávea branch, Toni Marí, explained that it has been more than a decade since the last two similar conferences were organised by the Rotarians and stressed that it is their intention to "contribute their grain of sand towards a working society", adding that it will be a day "in which we will be able to share what concerns us so that our region continues to maintain its quality of life". They aim to offer a local, friendly and positive event that will be of interest to the general public and "inspiring for political authorities".
Adela Chelet, the president of Rotary Club Dénia, highlighted that one of the principles of the Rotary Club is "helping local communities" and she explained that the conference will allow "debate and analysis" many interesting points and that projects will emerge to influence our management. Carlos Valcárcel, from Rotary Club Calpe, added that "we have to set an example ourselves" and said that the conference is going to be "a complete success for our region".
The day has been organised into five working forums:
Forum 1: Environment, agriculture, livestock and fishing. Moderated by Nicolás Merle.
Forum 2: Tourism. Moderated by Luis Silvestre.
Forum 3: Security. Moderated by Gabriel Martínez.
Forum 4: Health. Moderated by Luis Santos.
Forum 5: Education, work and quality employment. Moderated by Isabel Moreno.
These forums have "their corresponding participants" who are already working and trying to draw some of the conclusions that will be transferred. In addition, as Nicolas Merle of Dénia Rotary has commented, "there will be a coordinator of the conference" who will be in charge of summarizing the conclusions since the intention of the Rotarians is to publish them.
Merle has recalled the work that was done in 2008 and 2010 and has highlighted that those years saw initiatives such as the Xarxa de Mayores de la Marina Alta, among others.
"Compartir Marina Alta 2022" is a forum for debate on the economic, balanced and sustainable development of the region, to contribute to the Marina Alta continuing to be an optimal territory to live and work. Analysis and reflection will be presented through five forums and a conference by the scientific researcher and disseminator, José Miguel Mulet.
---
---