Residents of Carrer Nou call on the council to pedestrianize the narrow road
They complain of difficult parking management and the constant use of vehicles failing to observe the speed limit.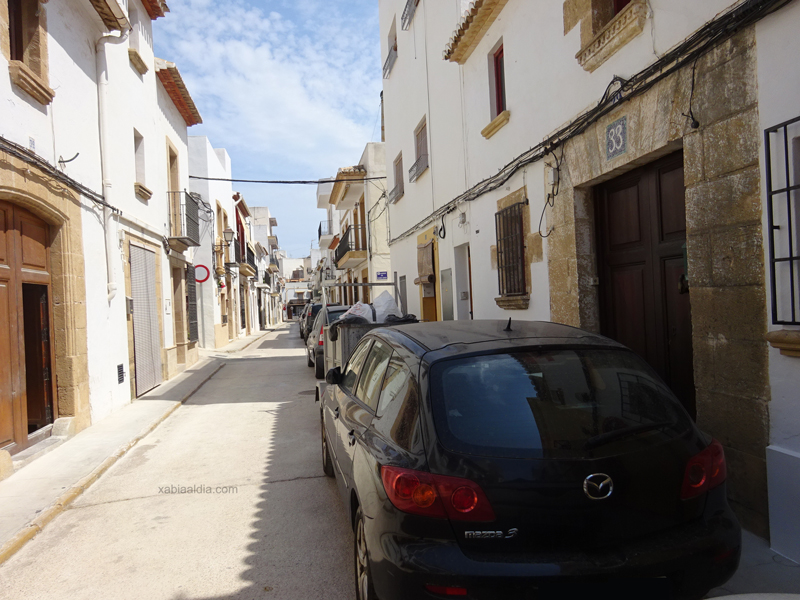 Friday 27th August 2021 – CARLOS LÓPEZ with Mike Smith
---
Residents of Carrer Nou have called on Xàbia Council to proceed with plans to pedestrianize this narrow road that connect the 'Fielato' roundabout – also known as the 'olive tree roundabout' – with Calle Sant Joan Bautista and Placeta del Convent.
In the statement to which XAD has had access, the residents claimed that after "establishing the difficult management of parking on the street for years", which changes side every 15 days, and the "constant use by vehicles which fail to observe the speed limit", they have decided to present a petition for the "pedestrianization and pacification" of the street so that the older residents can return to it and stay cool.
Their reasons for calling for this change of status of the street is mainly for safety of pedestrians but also to "clear the street of vehicles in favour of the people". For years, Carrer Nou has served as not only a "car-park for residents but also for many people who use the services in the surrounding areas" which, they claim, causes a "continuing and annoying passage of cars and delivery vans".
The residents are calling for a prohibition to the general circulation of vehicles with access only allowed for residents of the street, but only for loading and unloading tasks as well as those who have garages to park their vehicles.
They request that the necessary technical reports are prepared to make this a reality in the most suitable way and that they be kept informed of the steps taken by the council to achieve it.
A long-standing project
 More than ten years ago, then mayor Eduardo Monfort declared the will of the local government to pedestrianize Carrer Nou and Carrer Teulería in which would have been the second phase of a project started in Carrer San Vicent, Carrer San Cristóbal and Carrer de los Desamparados (now Carrer Llarg). However, nothing has been done since.
---

---