Repairs on La Caleta wall in the port will begin in April
The 1.8 million euro project will strengthen the unstable slope close to the port fish market area.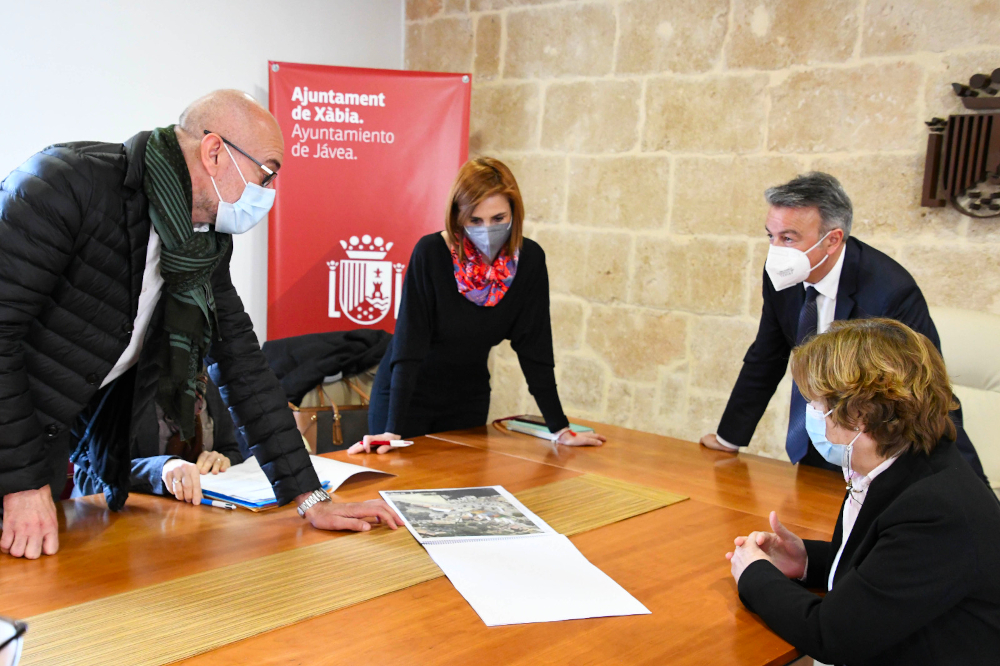 Saturday 6th March 2021 | MIKE SMITH
The General Director of Ports, María Luisa Martínez, has met with the mayor of Xàbia, José Chulvi, to inform him of the emergency work that, the Generalitat Valenciana will carry out from April to consolidate the crumbling wall of La Caleta in the port.
The meeting was also attended by the deputy director of Ports, María Pilar Álvarez, Councillor Isabel Bolufer (Urban Planning & Works) as well as technical personnel from both administrations.
The work, which will involve an investment by the regional government of 1.8 million euros, has an expected duration of six months and proposes a solution to the instability of the slope based on gabions and anchored walls, the latter with a landscaped finish to reduce its visual impact.
At the meeting, public officials have also talked about other projects that the port management in Xàbia has underway, such as the replacement works of jetties in the port area or the repair of the north dock of the port, the latter already in contracting phase.
The mayor of Xàbia thanked Ports for the concern that they are showing for the port facilities of the town and for their commitment to invest in solving their needs.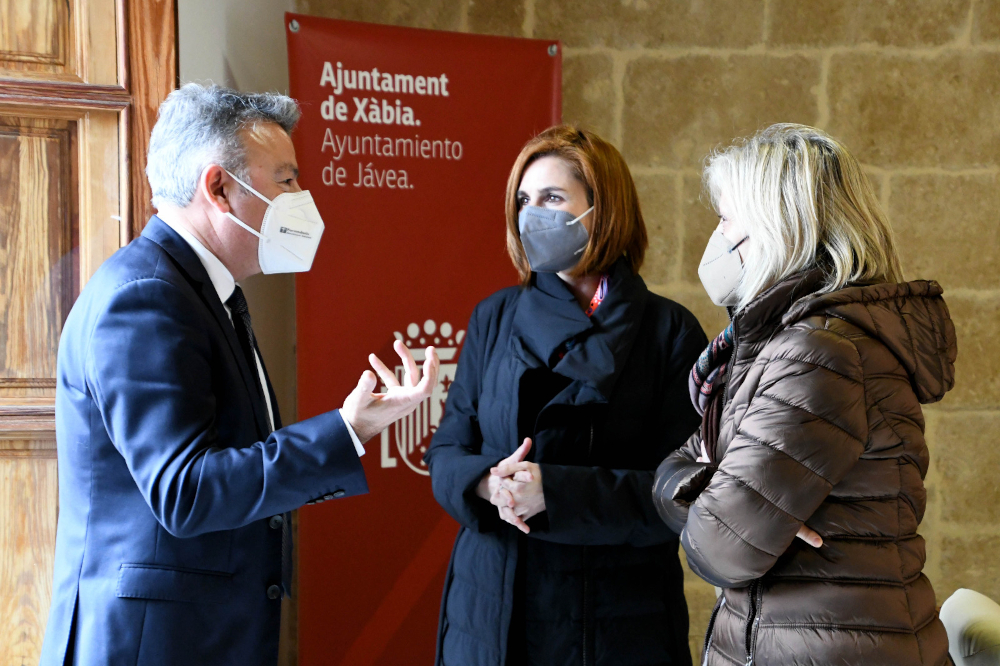 ---
Information Source
Press Release – Ajuntament de Xàbia
---
---