Remains of old customs building in Granadella to be demolished
The work will free up more space for the parking of cars.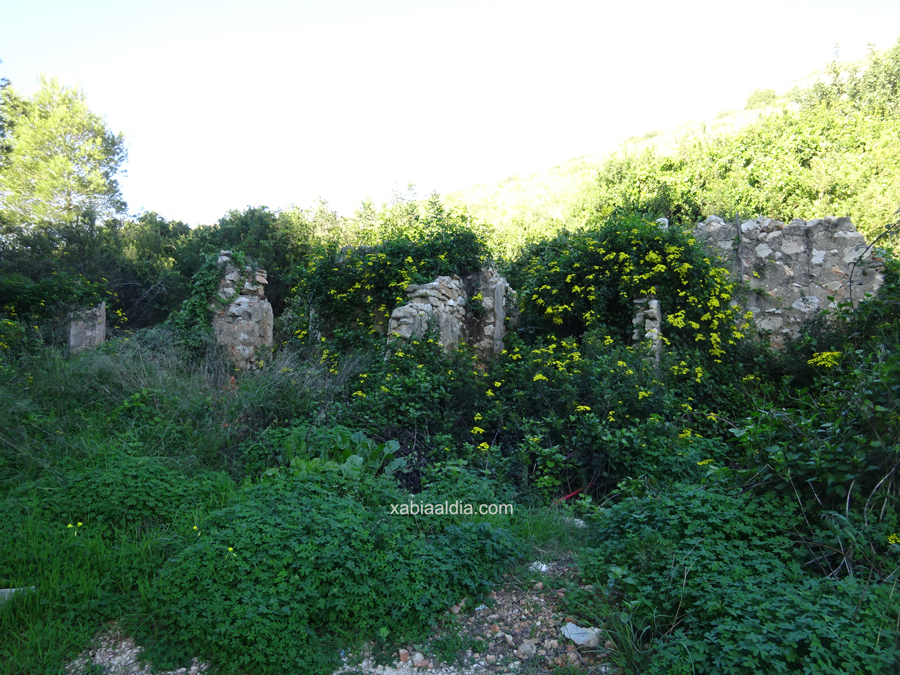 Tuesday 30th November 2021 – CARLOS LÓPEZ with Mike Smith
---
On Wednesday, Xàbia Council will begin work to clean up the small parking lot that will involve the demolition of the remains of the old customs guard barracks located at the back of Avenida del Tío Catalá in Cala Granadella,
The Department of Services has placed warning signs advising of the work on the trees in the area in an example of respect for the fear of the town hall itself. Six trees, six papers with their nine staples driven into the bark of these trees. Next to them a whole series of barriers so that people do not park.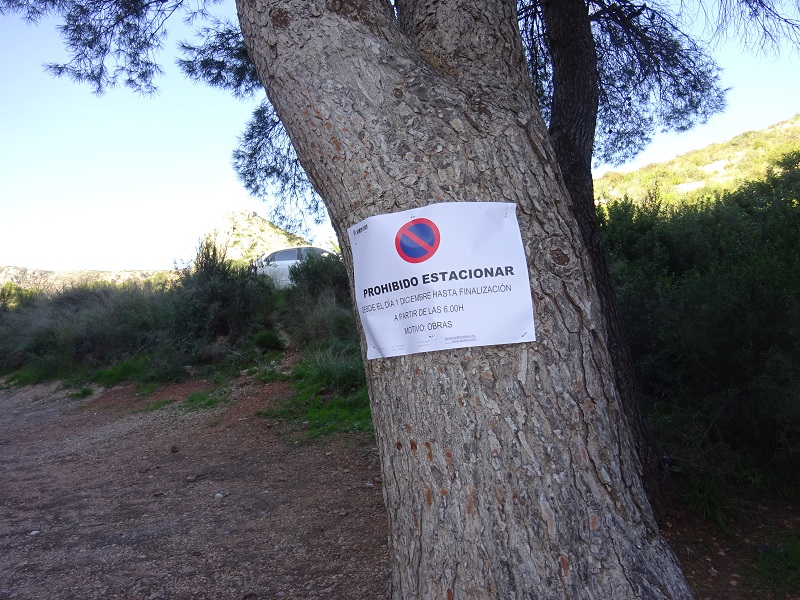 The works will focus on flattening the ground and expanding the available space by demolishing pulling down the remaining walls of the old barracks of the customs guard, a service which was integrated into the Guardia Civil at the beginning of the 1940s. This will make it possible to expand the number of places available in this area.
These remains are completely hidden under numerous undergrowth, and could well be preserved or even put up an information panel narrating their role in history. The compound of the barracks occupied a large part of the current parking lot and can be seen in the following photo, the long building above the row of houses.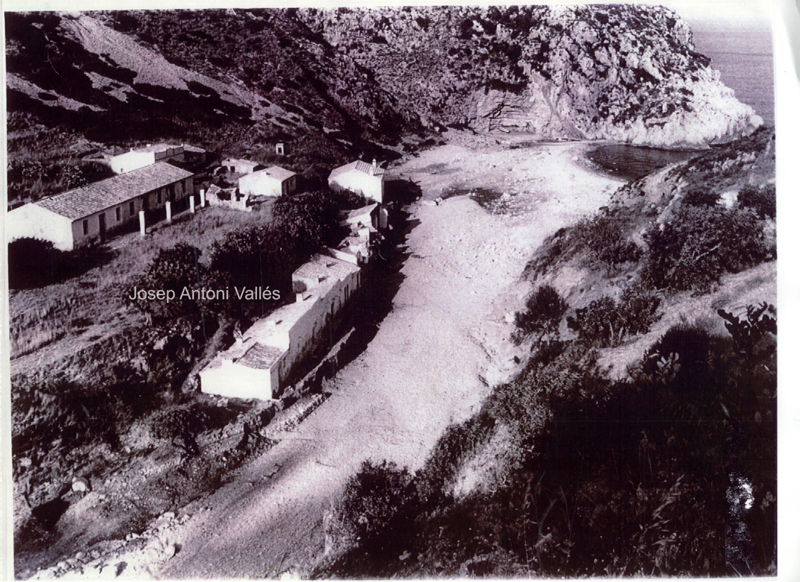 ---
---