Regional government to delegate powers to Xàbia for new Graüll school "soon"
The Council hasn't receive any offer for the reform of the old Vicente Tena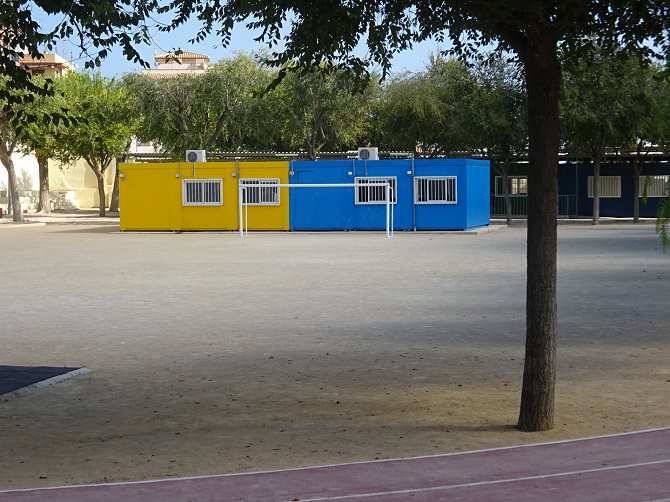 Thursday 15th July 2021 – CARLOS LÓPEZ with Mike Smith
---
During a visit to Gata de Gorgos, the regional education secretary, Vicent Marzà, announced that his department will "soon" be delegating powers to Xàbia Council for the execution of the construction of the new Graüll school, the largest project size of the Plan EDIFICANT in the municipality.
This is the final step in a process that has lasted longer than expected. XAD has previously reported that up to five versions which were drafted by municipal technicians had all been rejected because each offered a technical problem identified by the regional government which finally forced the council to subcontract the drafting of the project to an architects office.
Thus, once the regional government delegates the power of execution of the work, the council will be able to begin the entire process, which will be long but is already scheduled:
The plenary session accepts the delegation of powers.
The council puts out to tender the drafting of the final project.
The winning firm drafts the final project.
The council approves the project.
The process of contracting the work begins.
The project is awarded.
Construction work begins.
The Graüll school project includes the complete demolition of the current building and the construction of a totally new complex on the same plot. Whilst the construction takes place, the schoolchildren will spend a couple of years in prefabricated classrooms located on a plot attached to CEIP Trenc d'Alba.
No offers received for renovation at CEIP Mediterrània
Whilst the work on CEIP Graüll progresses slowly, the other projects of Plan EDIFICANT in Xàbia are still pending. This week, the Council published on the State Procurement platform that the tender for contracting the works planned for CEIP Mediterrània (formerly CEIP Vicente Tena) has been declared void, a setback that surely wasn't expected by the local government.
---

---