Regional government begins process to rebuild old beach at Cala Tangó to protect the restaurant
In 2017 it was announced that the beach would be regenerated.
Thursday 2nd September 2021 – CARLOS LÓPEZ with Mike Smith
---
The Department of Territorial Policy has opened the public tender process for the repair of the breakwater in Xàbia Port that was badly damaged during the storm of 2017, a project that will cost 125,560 euros and will finally see the recovery of Cala del Tangó.
Plans posted on the Contracting platform show that the former beach area of the cove will be filled with breakwater stones to prevent the restaurant building from being washed away since the action of the storms striking this section of the coast normally removes the small stones, dragging them away to another point along the headland and this needs to be avoided at all costs.
The project outline makes it clear that "the purpose of this project is to protect the base of the rocky front on which Restaurante Tangó sits whilst maintaining the landscape value of the cove to minimise the current environmental situation. Since the vertical rocky slope that supports the restaurant is already in itself a resistant defensive element against the waves, the only weakness is that its base have cavities through which the waves penetrate and undermine the stability of the ground".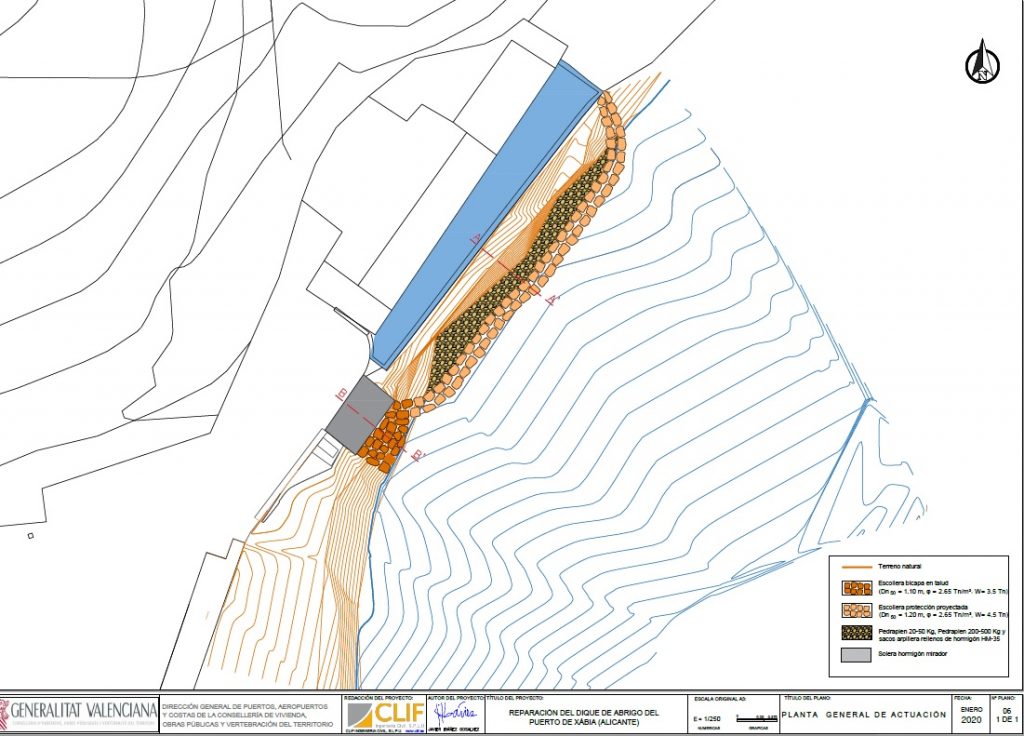 It adds that "it is not a question of building a sloping breakwater dam on the vertical rocky front … [which] would produce an excessive and unnecessary landscape impact" … [but rather it is a question of] creating a protection with a single layer of breakwater stones weighing 4.5 tons each and equivalent diameter of 1.2 meters in front of the base line of the rocky vertical front".
It is also indicated that the viewpoint that was built a few years ago but now lies in a dangerous state of disrepair and is currently closed will be renovated.
The regeneration of the beach was previously announced in 2017 after a meeting between the General-Directorate of Ports and the mayor.
---

---