Regional Director of Tourism visits Xàbia
The regional representatives have praised Xàbia for its work as promoting itself as a safe destination for visitors.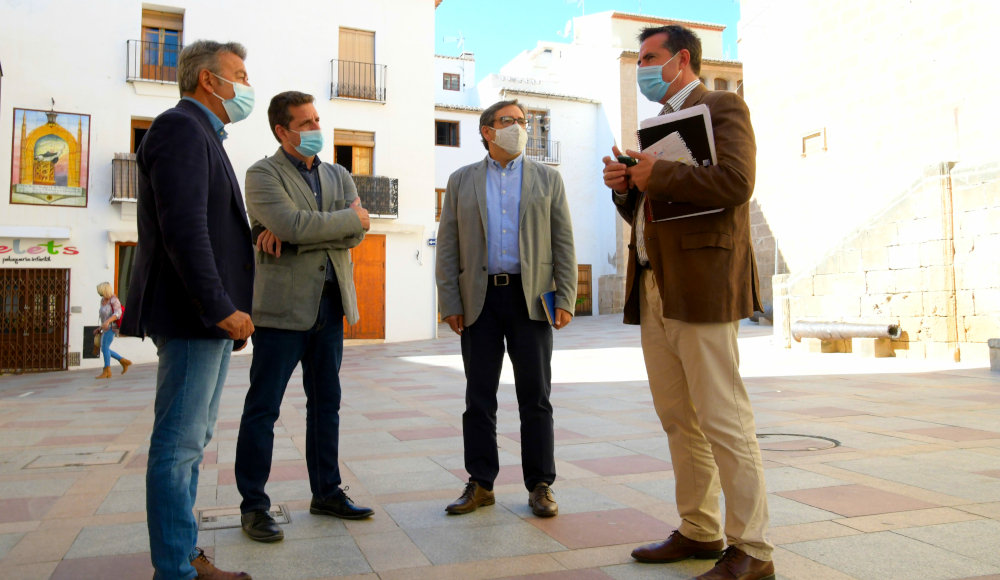 The Director-General of Tourism in the Comunidad Valenciana, Herick Campos, accompanied by the director of Invat-tur, Francisco Juan, met with mayor José Chulvi and councillor of Tourism Toni Miragall today to look at the impact of the actions that are being launched to support the tourism sector during the current health crisis.
Campos acknowledged the work done by Xàbia to promote the municipality as a safe destination and set out the measures adopted by the Council and the related companies themselves to provide the best guarantee to visitors during the very positive summer, despite the circumstances, in which the domestic market has been able to offset the drop in international tourism.
In return, the mayor thanked the Valencian Tourism Agency for its support in both the recovery of the beaches after the devastation of Storm Gloria and for provided the resources to be able to improve accessibility to the beaches along with the necessary control of capacity limits.
The meeting addressed the uncertainty surrounding the sector and spoke about the initiatives that have been introduced, such as the Holiday Voucher scheme promoted by the Generalitat Valenciana which offers a discount of up to 70% on breaks throughout the three provinces of the region which has already generated a waiting list of 15,000 requests. In Xàbia, the Department of Tourism has held informative meetings with representatives from the sector and eleven local companies have signed up to the offer, some of which are already seeing increased reservations through this initiative.
A further issue that was discussed during the meeting was the integration of Xàbia into the network of 'Smart Tourist Destinations' and the strategy to be deployed so that, in the coming months, level 3 can be reached. For Campos, the fact that Xàbia is included in this network is an advantage since it is "an example of sustainable management and the application of sustainability objectives and measures".
---