Puig meets Spain's Chamber of Commerce and its counterparts in the Valencian region
The head of the regional government has requested the collaboration of these entities to publicise the aid of the Generalitat to the largest number of companies and self-employed possible .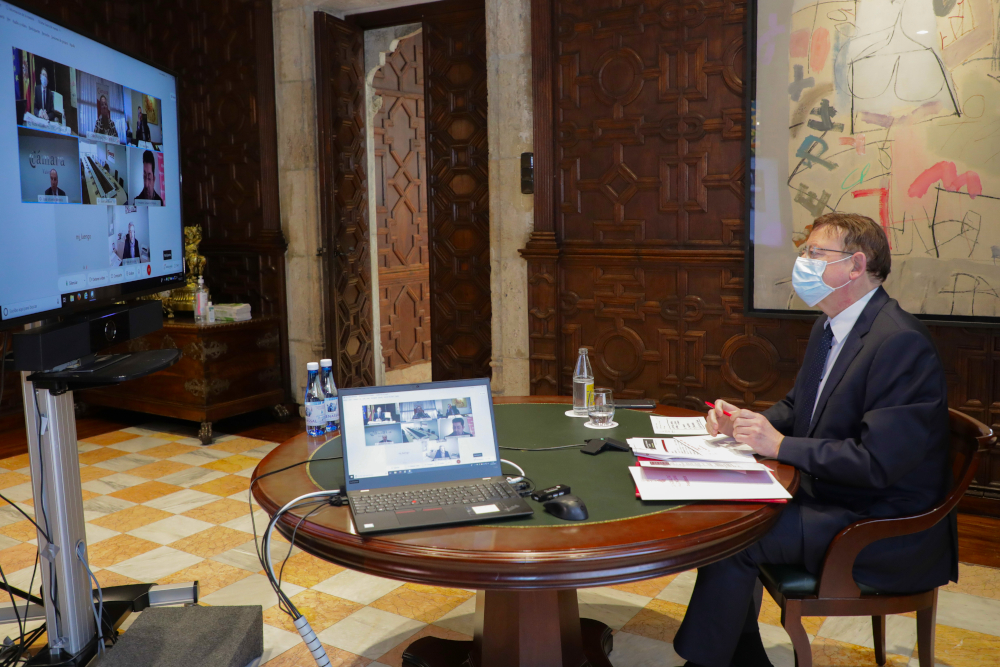 Wednesday 10th February 2021 | MIKE SMITH
Ximo Puig, president of the Generalitat Valenciana, held a video conference with José Luis Bonet, president of the Spanish Chamber of Commerce, in which he discussed the regional government's funding aid packages for companies and the self-employed affected by the restrictions imposed to deal with the COVID-19 pandemic.
During the meeting, the president requested the collaboration of the chambers of commerce to make all the necessary information available to as many companies and self-employed as possible so that they can benefit from the financial assistance offered by the PLAN RESISTIR, an initiative for which more than 400 million euros has been put aside. The prime objective of the funding us to support companies, self-employed business people and employees in overcoming the current situation, especially those belonging to the hospitality, tourism, leisure, art and culture sectors.
The meeting was also attended by José Vicente Morata, president of the Comunidad Valenciana Chamber of Commerce and Valencia Chamber of Commerce; Juan Riera, president of the Alicante Chamber of Commerce; Lola Guillamón, president of the Castellón Chamber of Commerce; Pablo de Gracia, president of the Alcou Chamber of Commerce; and Mario Martínez, president of the Orihuela Chamber of Commerce.
---
Information Source
Press Release – Generalitat Valenciana
---