Provincial firefighters dealt with more than 8,000 calls during 2020
The deputy responsible for the area, Javier Sendra, has highlighted the professionalism and effort of all the staff that make up the service.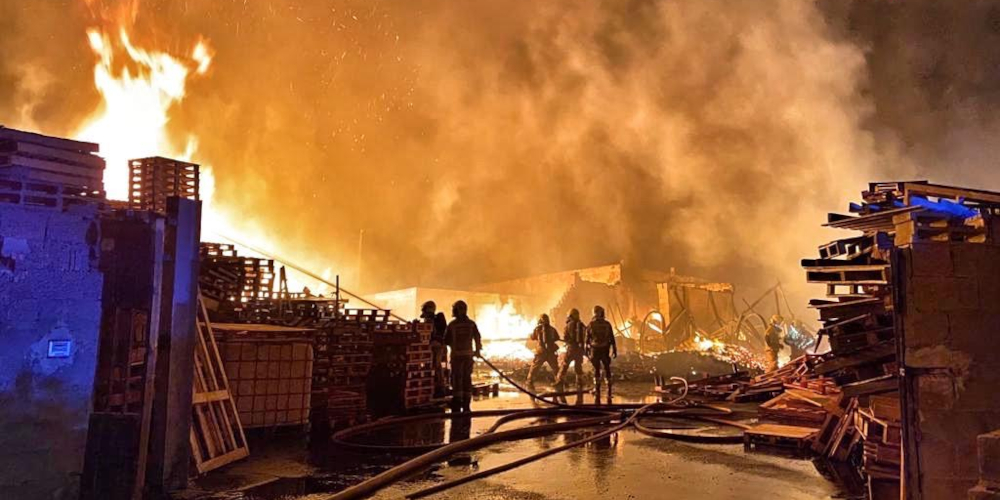 Tuesday 23rd February 2021 | MIKE SMITH
The firefighters from the Alicante Provincial Brigade dealt with a total of 8,025 calls during 2020, which represents an average of 22 daily calls in all 141 municipalities of the province.
By type, the firefighting service was mobilized to extinguish 3,079 fires, of which 621 were vegetation, 599 public property, 397 homes, 294 vehicles and 111 forest (scrub and trees).
Likewise, the number of rescues stands out, which amounts to 2,740, among which are the opening of doors (1,048), the rescue and release of people trapped in traffic accidents (314) or the rescue and search for missing peoples in the mountains (212).
The Provincial Councillor for Emergencies, Javier Sendra, has highlighted the professionalism and effort of each and every one of the members of the Provincial Brigade and explained that "last year there was a decrease of 24.42% in actions due to, mainly, to the high number of call-outs caused by DANA in 2019 and, in part, to the home confinement imposed by the COVID-19 pandemic, which has caused a reduction in traffic accidents, for example".
Firefighters have also been required to remove swarms of bees (463), rescue animals (234), open elevators (135), and bail out water (31).
The Alicante Provincial Council Fire Brigade currently has a workforce of around 615 personnel and 22 operators in the emergency control centreroom, from where the means and devices are mobilized and coordinated in each intervention.
---
Information Source
Press Release – Diputación de Alicante
---