Provincial Fire Department stresses importance of 112 during the pandemic
The emergency management service, based in San Vicent del Raspeig, received more than 20,000 phone calls last year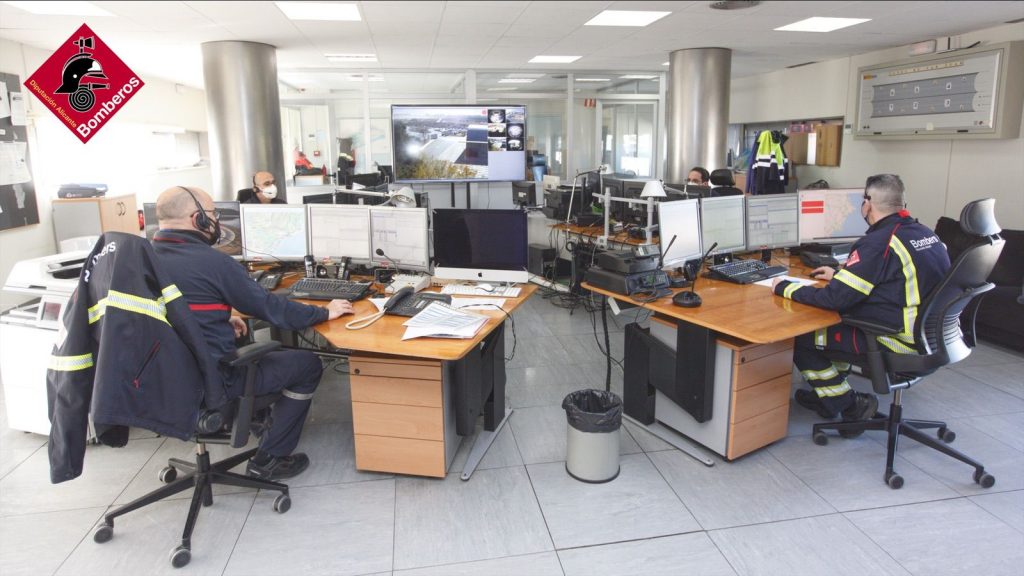 Thursday 11th February 2021 | MIKE SMITH
The telephone number 112 has been the dedicated number for emergency assistance to citizens throughout the European Union since 1991. In the province, this emergency management service is based in the Alicante Provincial Council Central Fire Department's headquarters in San Vicent del Raspeig, just outside the city of Alicante, and is made up to twenty professional from the Fire Department.
Throughout 2020, this service – which is operational 24 hours a day, 365 days a year – received more than 20,000 telephone calls in the region, mainly related to health due to the COVID-19 crisis, but also related to safety in the case of accidents, rescues, and fires.
To mark European 112 Day, which is celebrated every February 11th, the importance of the 112 number has been emphasized, and to call it "one-one-two" rather than "one hundred twelve" to make it easier for older people and children to learn and remember.
"When we have to request an ambulance or notify the fire brigade and the police, we do it through the same line, 1 · 1 · 2. If we teach it and spread it like this, even the smallest of the house will be able to ask for help", stressed the Deputy for Emergencies, Javier Sendra.
When it receives that 112 call, the Alicante Provincial Council's Emergency Coordination Centre activates a special operating system that includes the gathering of as much information as possible to be able to react immediately and find the right place to go as well as mobilise all the personnel and means necessary to attend and respond to any type of emergency, such as fire-fighters, search and rescue teams, paramedics, naional, regional and local police officers, and the Guardia Civil, etc.
---
Information Service
Press Release – Diputación de Alicante
---