Post boxes installed to send letters to the Three Kings
The royal camp planned for the days prior to the visit of their Majesties has been cancelled.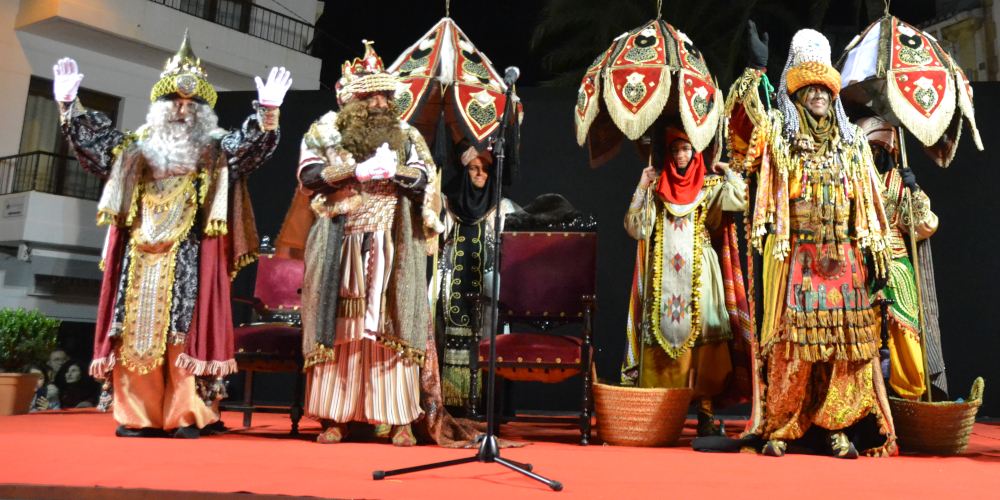 Monday 21st December 2020 | MIKE SMITH
The worrying spread of COVID-19 infections in the municipality has forced Xàbia Council to rethink its plans for the arrival of the Three Kings.
The Department of Fiestas and the Reyes Commission had been working for several months on the creation of a royal encampment where the young boys and girls could have visited the entourage of their Majesties and deliver their letters. However, the upward trend in the figures and the progression of the incidence of the virus in the town has forced them to halt their preparations and cancel the event.
Thus, the team supporting Melchor, Gaspar and Baltasar has decided to install special Royal Postboxes in different parts of the town so that the little ones can deposit their letters at any time and without the dangers currently associated with crowding.
From Saturday 26th December to Sunday 3rd January, there will be post boxes in the Plaza de la Iglesia, Placeta del Convent, the port church, and in the Arenal on the promenade in front of Restaurante La Fontana. The letters will be collected the royal emissaries and delivered to their Majesties in the East so that they can be promptly read.
As for the visit of the Three Kings on the evening of January 5th, we will have to wait closer to the time to see if the health situation allows it to happen. The current plan is for a very simple act in which their Majesties will pass through most of the streets of the three urban centres of Xàbia so that the boys and girls will be able to greet them without leaving their homes. However, the health of the population is now the absolute priority and this event will be adapted and modified to the situation with the virus at the time it takes place.
That said, their Majesties have made it clear that their home delivery operation will continue as always, adapted to the health situation but with the same magic as before. Melchor, Gaspar and Balthasar know that the boys and girls have been making great efforts during this difficult year, one in which they have been confined to their homes and seen their habits change in schools and in play. So they say: although we cannot say hello this year, gifts will not be lacking in the houses of Xàbia!
---