Polar air mass will cause slight drop in temperatures in Xàbia
Daytime temperatures are forecast to drop to between 15°c and 17°c this week – but it could feel a lot colder.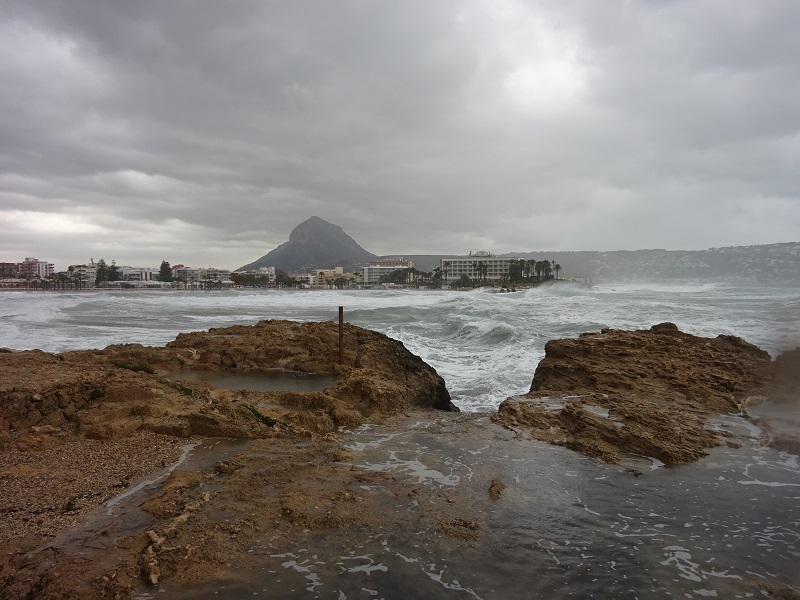 Monday 22nd November 2021 – XÀBIA AL DÍA with Mike Smith
---
Temperatures are expected to drop across the Comunidad Valenciana over the next few days when an arctic cold DANA descends across the heart of the Iberian Peninsula. Although it is forecast that the eastern and western fringes of the peninsular will not fully experience the effects of this phenomena, it is almost certain that there will be some affect on temperatures in these regions.
The state meteorological agency AEMET has already issued an advisory warning that this week will be marked by irregular rainfalls, storms and a drop in temperatures due to the passage of this Arctic polar front. Thus, for the best few days, minimum temperatures in Xàbia are expected to drop to between 6°c and 8°c whilst maximums will reach around 15° to 17°c, although AEMET has warned that it could actually feel as low as 10°c to 12°c.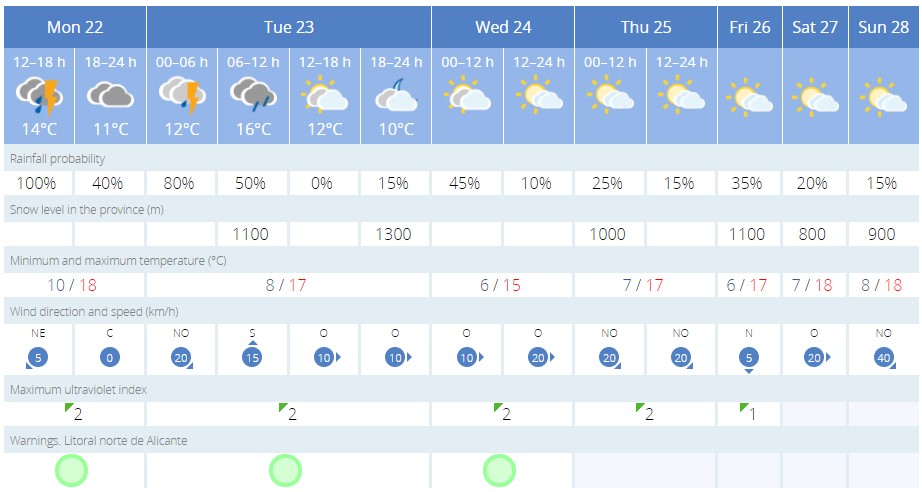 ---

---