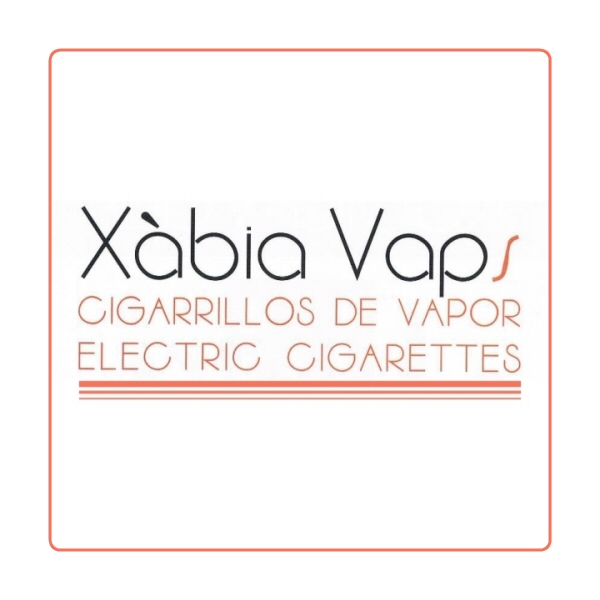 XàbiaVaps has specialised in electronic cigarettes with the latest technology, batteries and atomizers at the best prices in the region for almost five years. Owner Antonia Bisquert has spent a lot of time researching the benefits of vaping in helping a smoker to move away from an addiction to tobacco. XàbiaVaps stays ahead of the game in keeping up to date with the latest developments in vaping as well as offering workshops to learn how to get the most from it.

According to the BMA, vaping is more than 95% healthier than smoking tobacco since the toxic agents present in standard cigarettes are not present. It can be an option to give up smoking since the addictive nicotine can be added as an option. However most people enjoy a wide range of flavours without it and take advantage of the psychological effect of vaping in that it provides the feeling of smoking without the damaging toxic elements for the 'smoke' is actually vapour.

XàbiaVaps offers a wide range of liquids, atomizers, clearomizers, modifications, batteries and a lot more besides. Call into the shop on Calle Mª Rosa Guardiola, just down the road from the Vicente Tena primary school in the town, and see what they can do for you.

Home delivery is also available.

Please mention JAVEAMIGOS when dealing with XÀBIAVAPS.

Calle Mª Rosa Guardiola,19

03730 Jávea (Alicante)

No Records Found

Sorry, no records were found. Please adjust your search criteria and try again.

Google Map Not Loaded

Sorry, unable to load Google Maps API.

"Such a nice shop! Loved the mechs they had and had to buy 2, the woman was so lovely asw ell, defiantly recommend dropping in if you're around!"
Cher McCrave, August 2018 (FB)

"Really friendly staff. Had exactly what I wanted plus more besides. Really saved my holiday as the idiots in the vape shop in the UK had sold me the wrong coils and my spare mod had died so I was stuck with a burnt coil until I discovered these guys. Good prices and an excellent selection of hardware, coils and juice. Currently sat by the beach in Javea enjoying a delicious non burnt vape.