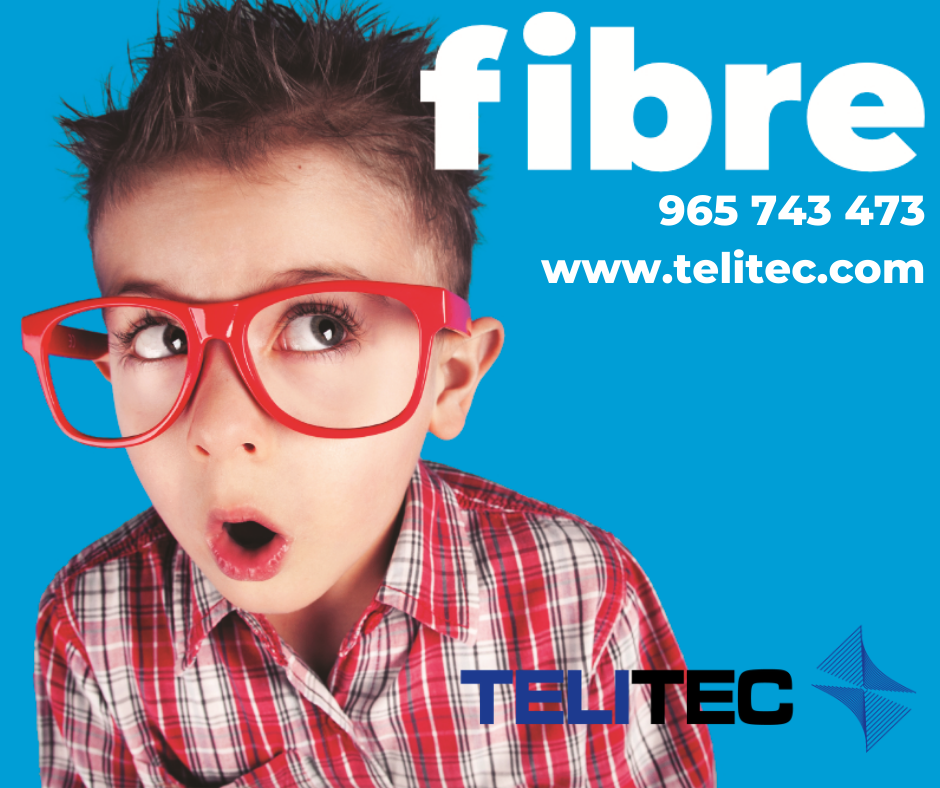 Telitec is the leading independent provider of telecoms in Spain and Baleares offering the best quality service and products at the very best prices for you.

Telitec are one of few CNMC licensed wireless operators in the country today and offer a full range of telecoms services and products.

Whether residential or business, part-time or full time, novice or IT expert, Telitec will have a service and package to suit you.

TELITEC INTERNET – KEEPING YOU CONNECTED

---

FIBRE600 Fibre Optic Broadband

Fibre optic technology delivers superfast broadband speeds of up to 1Gb (1000Mb) which lets you do so much more online so much more faster. This means there's no more battling for bandwidth, even in the busiest home or office.

Discover more about Fibre 1000 here.

---

4G

We have unlimited and limited 4G packages to suit everyone. We recommend this type of internet to anyone who is struggling to get a decent speed through ADSL or any other connection.

Ask about 4G internet here.

---

ADSL

This is classic internet, provided through a landline. We can test what speed is available to you.

Find out about ADSL here

The perfect internet for you will depend on many things – your location, usage, how long you spend in Spain and more. Find out more about our internet options online, or contact us directly on sales@telitec.net or call 956 74 34 73 or 902 88 90 70 and we'll help you find the best internet for you.

---

TELITEC MOBILE – Great Value Mobile Packages

Whether you are a residential or business mobile phone user, at Telitec we can save you on your monthly costs! We offer both monthly packages and full mobile contract and can help you decide which is best for you.

Discover more about Telitec's Spanish mobile packages here.

---

TECHNICAL AND CUSTOMER SUPPORT

With full technical and customer support and a designated account manager you could not be in better hands.

Their technical support team is available on 96 574 3473 during the following hours:

Monday to Friday 8am to 10pm
Saturday 9am to 5pm

Outside of these hours and on Sundays you can call 902 88 90 70 and leave a message. Alternatively email support directly: support@telitec.net

NEW – You can now call from the UK!
Please call at your local UK rate on 0844 823 6050

---

Sales: sales@telitec.net
Customer Services: customerservices@telitec.net
Accounts Department: accounts@telitec.net
Technical Department: support@telitec.net

---

Don't forget to mention JAVEAMIGOS when dealing with TELITEC.

Carretera Moraira a Calpe, 82B

03724 Moraira (Alicante)

No Records Found

Sorry, no records were found. Please adjust your search criteria and try again.

Google Map Not Loaded

Sorry, unable to load Google Maps API.