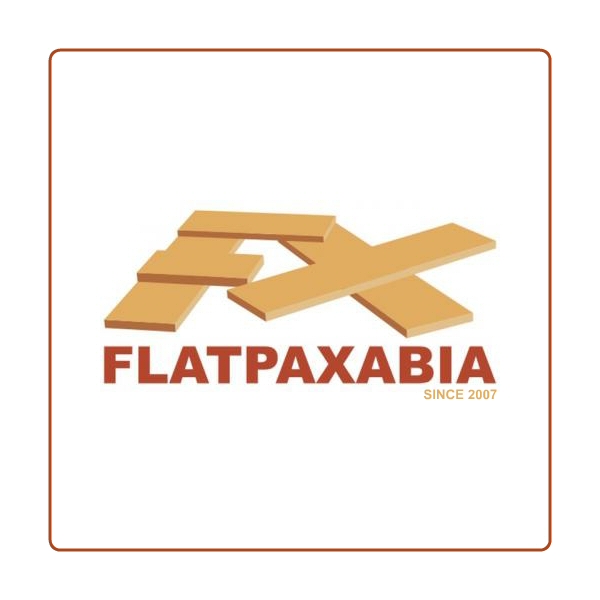 Flatpaxabia is your original personal IKEA shopping and assembly service serving the Costa Blanca since 2007. They offer a range of services to suit individual needs from their small item collection service to their standard IKEA shopping, delivery and assembly service, making your IKEA shopping experience in Spain an enjoyable one.

---

IKEA Delivery

Flatpaxabia offers a 'Shopping and Delivery Service' covering the Costa Blanca and Costa Calida areas – see the map on their website for more details. You simply let them know which IKEA products you would like to buy and they'll personally shop for you in either the Valencia or Murcia store then deliver them to you and place them in the rooms where they are required.

---

IKEA Assembly

Once you've had your IKEA items delivered, FLATPAXABIA can assemble your furniture for you in your property; this is especially popular with their international clients who want to have everything in place ready for their arrival. FLATPAXABIA will liaise with key holders so that the home owners can relax and enjoy. When the assembly is complete they remove all packaging.

---

NEW 2019 IKEA Kitchen Design & Fitting

FLATPAXABIA can arrange a visit to your property to measure and help you design your IKEA kitchen, tailored to your exact needs and requirements, then shop, deliver to you and install your kitchen. This service is available in Jávea and local surrounding areas.

---

IKEA Shopping & Collection

For 'small item' orders, FLATPAXABIA can shop at IKEA for you and you can collect your order from their warehouse in Jávea (by appointment) or from their Jávea collection point (office hours). This service starts at just 5 euros.

---

FLATPAXABIA
Your personal & professional shopping service!

---

Please mention javeamigos.com when dealing with FLATPAXABIA.

Online Service

03730 Jávea (Alicante)

No Records Found

Sorry, no records were found. Please adjust your search criteria and try again.

Google Map Not Loaded

Sorry, unable to load Google Maps API.

Jane F (Moraira), January 2020 - I needed an IKEA wardrobe and I needed it quickly. I got in touch with the guys at Flatpax and my new wardrobe was delivered and put together within 3 days! To say I am pleased is an understatement.

Jason B (Denia), December 2019 - Thank you for a great service from beginning to end - a no hassle service. Will be back in March to do up the next 2 bedrooms.

Ann P (Alfaz del Pi), December 2019 - Our new IKEA kitchen is indeed all that I wanted. We are both delighted with it...and the boys have done a very professional job.

Sandra K, January 2018 - I would like to pass on my thanks for yet another faultless service from Flatpaxabia. Great communication and on time as always. Will definitely be using your company again.

Linda A, January 2018 - Excellent service as always. The two Lads were brilliant. A professional job well done with attention to detail. Would always highly recommend your company. Many thanks.

Anna P, January 2018 - Excellent service once again...A very big thank you to you and the guys.

Rhonda K, February 2018 - Thank you so much Rosanne for what you have done. You have made this totally stress free for me and I really appreciate you taking me through the process. I will definitely recommend your services

Jason, February 2018 - After buying our place in Spain and then finding out how hard it can be to purchase items, we discovered this great organisation. Rosanna, Joe and Mark were fantastic and helped us solve a problem or two we had with furniture sizes and choices. For a personalised and professional service you should look no further. Can't wait to use again.

Barry D, August 2018 - This is the second time we have used Flatpaxabia and find the service to be affordable and flawless. Our order was delivered exactly when we were told it would be and the men delivering were efficient and polite. I couldn't have asked for more.

Reno Emmorey, September 2018 - We've used them before. Very professional and efficient!

Sam H, November 2018 - After a couple of months of stressful failed deliveries from IKEA I contacted Roxanne at Flatpaxabia. She was brilliant from the start sending me a spreadsheet of my order, clear invoicing, selecting hand chosen products where necessary, keeping me informed and liaising with my keyholder. The whole process was complete in a matter of days and communication brilliant - I cannot thank them enough, they fully understand the needs of a holiday home owner and just got on with the job. I would definately recommend them and use them again in the future.

Lisa A, January 2019 - We just wanted to say a huge thank you for the service we received yesterday from Flatpaxabia. We are absolutely delighted with the furniture and enjoyed spending a few hours with Joe and your husband as they put together our bits and pieces - we hugely enjoyed their company and conversation. We will not hesitate to use you again in the future if we need to order anything else from Ikea. All the best.