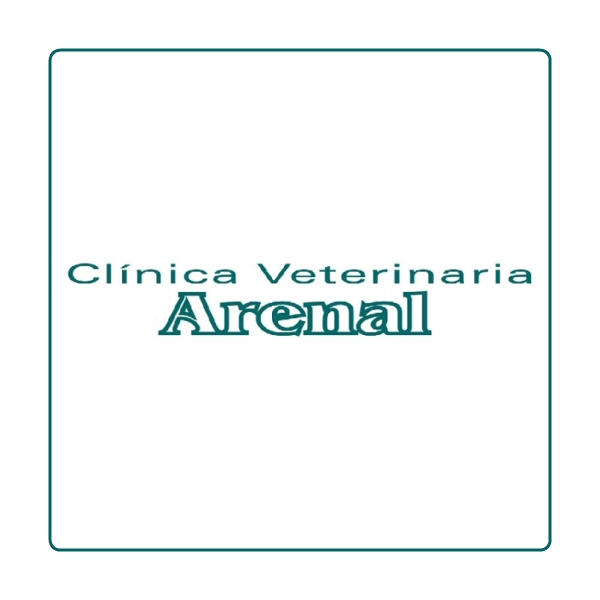 Clinica Veterinaria Arenal has some 30 years of experience as a family pet clinic which works hard to provide its patients with the very best attention and the most current and effective treatments and diagnostics. Their aim is not only to cure illness and disease but also to detect them before they appear as well as minimise aggravation of existing conditions. Their team of two vets and an assistant remain focused on providing the best solutions possible.

The clinic offer vaccinations and deworming treatments and their computerised system will remind you of upcoming appointments for your pet. It also has the facilities for general surgery and dental cleaning with advanced non-evasive monitoring and an animal identification service with the microchip which is the only system that associates each pet with its owner, so that you can be reached in case of loss, theft or abandonment.

The clinic has its own laboratory for blood, urine, parasitological and hormonal analysis which lets them know the results of most tests in just a few minutes. There is also diagnostic imaging available with ultrasound and digital radiography and an intensive care unit which allows for permanent veterinary control.

The clinic is also able to offer advice to establish a good diet which is the first step to having a healthy pet. It offers a wide range of Hills products, the vets number one choice for dogs and cats. They can also offer specific diets for different diseases that require special feeding as well as a weight loss programme.

24 Hour Emergency: 634 406 840

Don't forget to mention JAVEAMIGOS when dealing with CLINICA VETERIANARIA ARENAL.

---

DEUTSCH

Die Tierarztpraxis im Arenal zeichnet sich durch ihre familiäre Atmosphähre und eine kundennahe Beziehung aus. Außerdem schenken wir unseren Patienten die größt mögliche Aufmerksamkeit, ebenfalls indem wir mit aktuellsten Behandlungs- und Diagnostikmethoden arbeiten.

Unser Team besteht aus zwei Tierärzten und einer Assistentin. Wir alle sind daurauf bedacht die beste Lösung für unsere Patienten zu finden.Dennoch ist es nicht nur unsere Absicht Krankheiten zu behandeln, wir haben uns zur Aufgabe gemacht ebenso Krankheiten vorzubeugen, sie früh als solche zu erkennen und einzugreifen um schwere Folgen zu vermeiden.

UNSER SERVICE

Präventivmedizin: Impfungen und Entwurmung. Unser System wird sie an Ihren nächsten Impftermin, die Entwurmung oder Ihren nächsten Besuch bei uns erinnern.

Tierkennzeichnung: Der Microchip ist das einzige System das uns erlaubt ein Tier mit seinem Besitzer in Verbindung zu bringen. Diese Information lässt sich leicht im Falle von Verlust, Raub oder eines ausgesetzten Tieres ablesen.

Bilddiagnostik: Digitale Röntgen- und Ultraschallbilder

Eigenständiges Labor: Blut-, Urin-, Parasiten-, Haut- und Hormonuntersuchungen erlauben uns in den meisten Fällen innerhalb einiger Minuten ein ausführliches Ergebnis zu haben.

Generelle Chirurgie und Zahnreinigungen: Wir verfügen über einen inhalatorischen Anästesieapparat und fortgeschrittene, non-invasive Überwachung.

Stationärer Aufenthalt und intensiv Behandlung: Unter ständiger tierärztlicher Kontrolle

Diätetische Ernährung: Eine gute und ausgewogene Ernährung ist der erste Schritt für ein gesundes Haustier. In unserer Praxis verfügen wir über ein breit gefächertes Angebot von HILL´S Produkten, der Nº 1 Marke der von Tierärzten gewählten Produkte um Hunde und Katzen zu ernähren. Somit ist es möglich für jedes Tier eine induviduelle Lösung zu finden, sei es eine normale Ernährung oder zur Unterstützung eines spezifischen Krankheitsbildes.Programm für Gewichtsreduktion

24H Notfallbereitschaft: 634 406 840

---

Avenida del Pla, 126 - Local N

03730 Jávea (Alicante)

No Records Found

Sorry, no records were found. Please adjust your search criteria and try again.

Google Map Not Loaded

Sorry, unable to load Google Maps API.