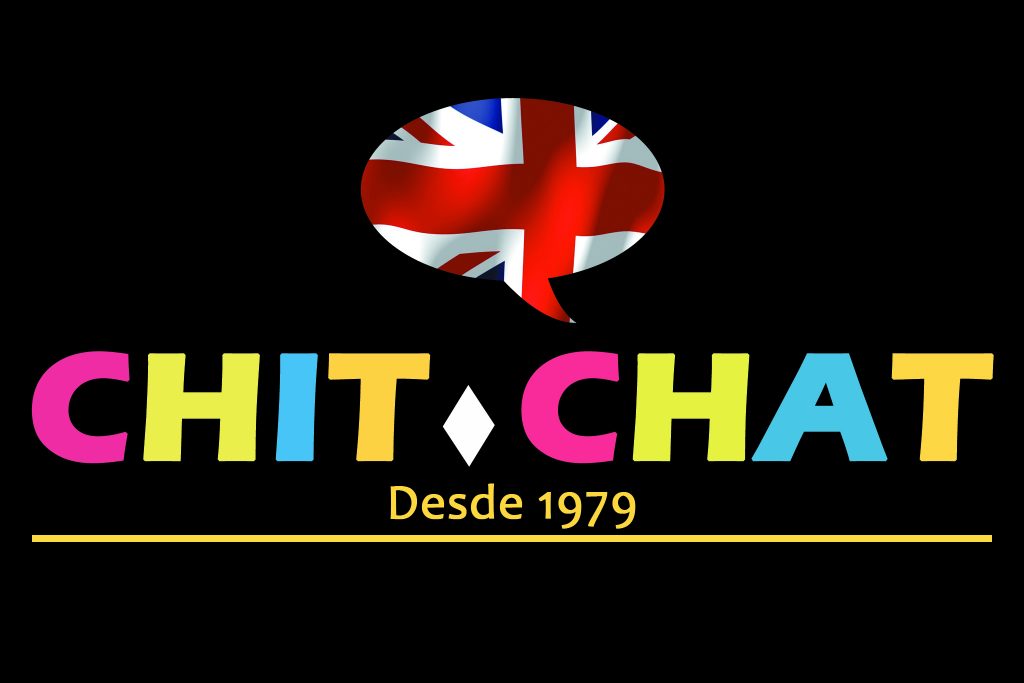 ¡LA MEJOR FORMA DE APRENDER INGLÉS Y DISFRUTAR DEL VERANO!

Chit Chat ofrece una combinación única para jóvenes y adolescentes de 8 a 18 años: clases al aire libre, un amplio programa de actividades y, lo mejor de todo, la convivencia con una familia nativa inglesa. ¡Un ambiente divertido donde aprenderán y harán muchos amigos nuevos!

---

HOST FAMILIES · EARN EXTRA MONEY THIS SUMMER

For more than 35 years, the Chit Chat Language School has been running its summer school program for Spanish students from all over Spain to come and study English. Aside from learning and practising English, the students who are aged between 8 and 16 years old are offered the chance to stay with a British host family and become immersed as much as possible in everything English, learn some of the customs, experience some British cooking, and seeing how British people live. The students leave feeling far more confident and speaking much better English than when they arrived and everybody has great fun during their stay.

If you live in Javea, Benitachell, Denia, Gata, Moraira or Pedreguer and want to earn some extra cash this summer, email helena@chit-chat.es for more information. There is absolutely no need to speak Spanish. Indeed, the very idea is to speak English with the children the whole time so that for their length of their stay they are exposed fully to the English language.

---

CHIT CHAT JÁVEA

Clases de inglés amenas, dinámicas y entretenidas, actividades deportivas y culturales y también excursiones, durante 2 ó 3 semanas en julio y agosto. Es la mejor opción para aquellos padres que desean para sus hijos un programa de inmersión total igual al que encontrarían en Inglaterra, con de una familia nativa inglesa, pero sin la incertidumbre de mandarles fuera de España, porque aún les parecen jóvenes o no les consideran preparados.

---

TEEN CHIT CHAT · 16-18

Nuestro curso en España para los más mayores, Teen Chit Chat, se creó pensando específicamente en las preferencias y necesidades de los jóvenes adolescentes entre 16 y 18 años. Es más intensivo y enfocado a la práctica del inglés en situaciones reales, con actividades que permiten que el alumno desarrolle el lenguaje y sus conocimientos, de cara a sus futuros estudios, viajes y desarrollo profesional.

---

CHIT CHAT ENGLAND · 14-18

Para los alumnos que están preparados para dar el salto a Inglaterra, Chit Chat England es el programa perfecto. Ofrecemos a los jóvenes de 14 a 18 años una oportunidad única de aprender y disfrutar de una experiencia inolvidable en Portsmouth, inmersos en la cultura británica y su forma de vida. Los alumnos interactúan en un ambiente seguro, estimulante y realmente internacional. Todo ello con la garantía que ofrece Chit-Chat.

---

Don't forget to mention javeamigos.com when dealing with CHIT CHAT. 

Calle Benimuslem - Urb La Corona

03730 Jávea (Alicante)

No Records Found

Sorry, no records were found. Please adjust your search criteria and try again.

Google Map Not Loaded

Sorry, unable to load Google Maps API.