Pavasal excluded from pool project after 'abnormal offer' in the bid process
Two companies are remaining in the assessment process and the winning bid could be announced in the next few days.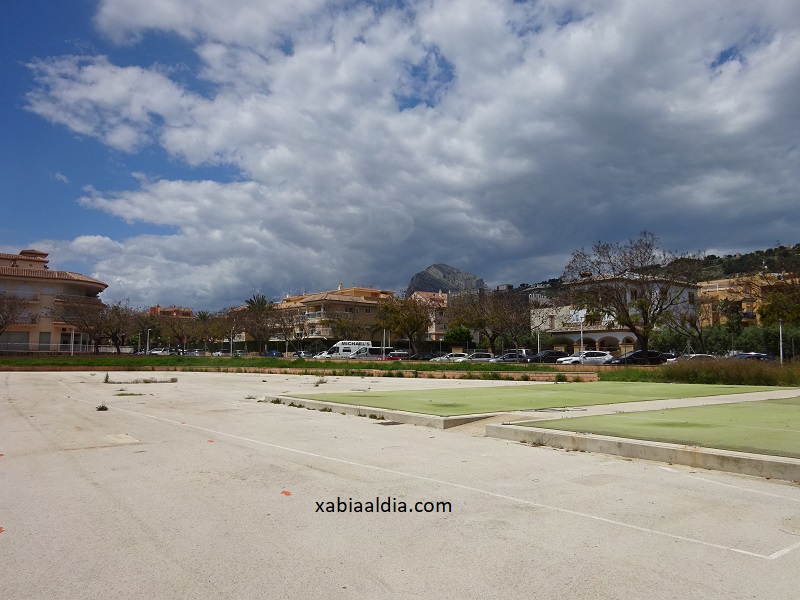 Tuesday 29th June 2021 – CARLOS LÓPEZ with Mike Smith
---
The Valencian construction company Pavasal has been excluded from the contracting assessment phase to find the company who will build the long-awaited municipal swimming pool in Xàbia. This means that there are now only two companies remaining from those which bid for a contract worth some five million euros.
The minutes of the assessment process, published on the Contract Hiring Platform, stated that Pavasal failed to justify the low bid to build the pool complex – the company claimed that it could complete the project for 3.9 million euros – and it transpired on reviewing the offer, the company's legal representative found a number of errors that made justification impossible.
Municipal technical staff have agreed to exclude the company which means that the project will be awarded to one of the two remaining bidders, Ferrovial or Contratos Vilor.
Ferrovial produced the best technical bid whilst Contratas Vilor presented the better economic offer – 4.67 million euros compared to 4.76 million euros – which puts it in a better position.
With regards to the construction time, Ferrovial's bid has claimed that it can complete the project in 16 months, compared to 26 months required by Contratas Vilor, which is the maximum execution period possible. Taking this into account as well as the fact that the funding agreement with the Generalitat Valenciana has established the completion of work by November 2023, this means that construction should begin in August-September.
All these factors are being evaluated with great care by the municipal technical staff but the winning company could be finalized in the next few days, after which it will go through the plenary session of the council for definitive authorization.
---
Related Links
---

---