Owner of minister's chalet removes storm debris from property
The works have the authorization of the Provincial Headquarters of Coasts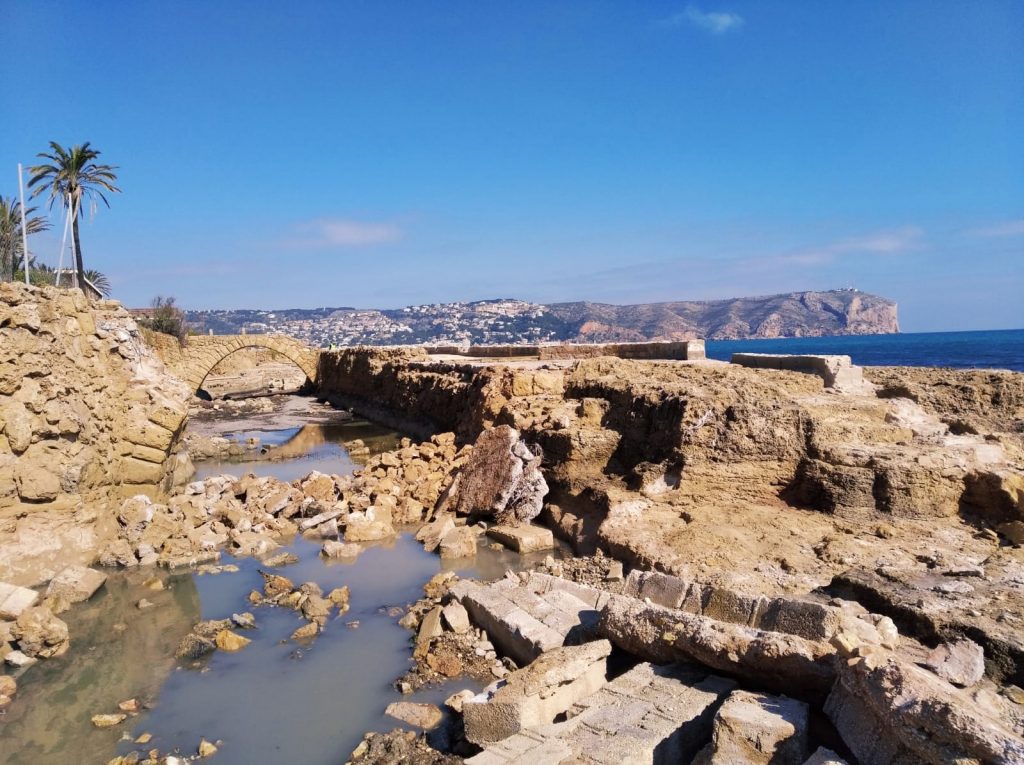 Thursday 25th March 2021 | XÀBIA AL DÍA; translation MIKE SMITH
The family that owns the minister's chalet this week began work to remove the rubble that had piled up in the part of their plot closest to the sea after Storm Gloria more than a year ago.
As reported a few weeks ago, the application to carry out the work was pending a review, due to the fact that an in-depth intervention would be carried out to recover the area for public use. In addition, it is intended to shed light on the evidence of an ancient Roman fish farm.
The work has begun under the supervision of a prestigious architect, and apart from the removal of the rubble, it has also include the elimination of various elements, let's say false elements, which were built by the family when they constructed the chalet and the whole complex. Among these are the two small bridges that can be seen in the image below. Those two structures are already being removed.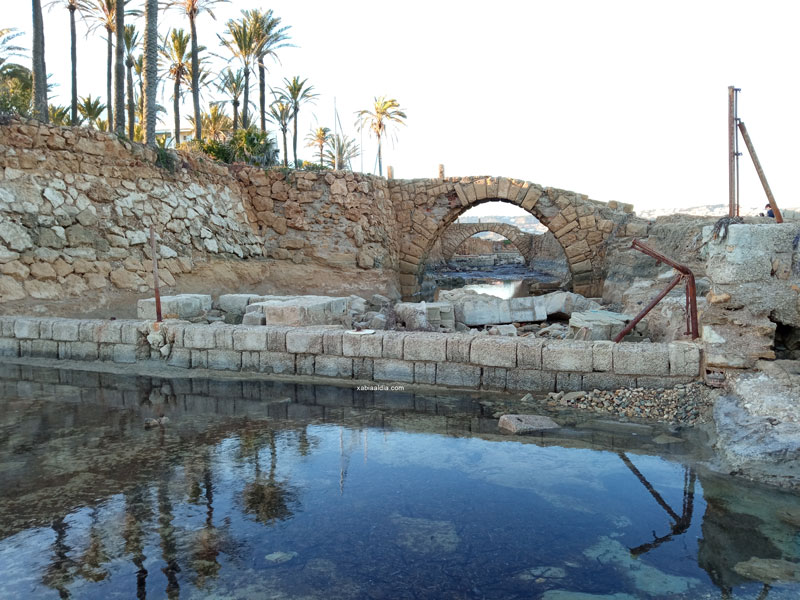 In a family statement to the Levant newspaper, the work "will be very careful with the environment", the small concrete walls and the layers of this material that were placed on the tosca stone in those years will be eliminated and removed. "The entire rock beach will be returned to its natural state".
The first steps were already taken months ago when the metal fence that surrounded the perimeter was removed and was placed at the point where the garden begins, leaving the old swimming pool area free and for use by all bathers.
The family also intends to rehabilitate the house, which has been underpinned for some years and is part of the concession that the government gave them in 1981 with the approval of the Coastal Law, whose concessions were renewed in 2014 for a period of 75 years.
---
---
Click below to read the original article in Spanish on Xàbia AL DÍA

---