Opposition abstains in rubbish collection contract vote
The eight-year contract is worth over 5.9 million euros a year.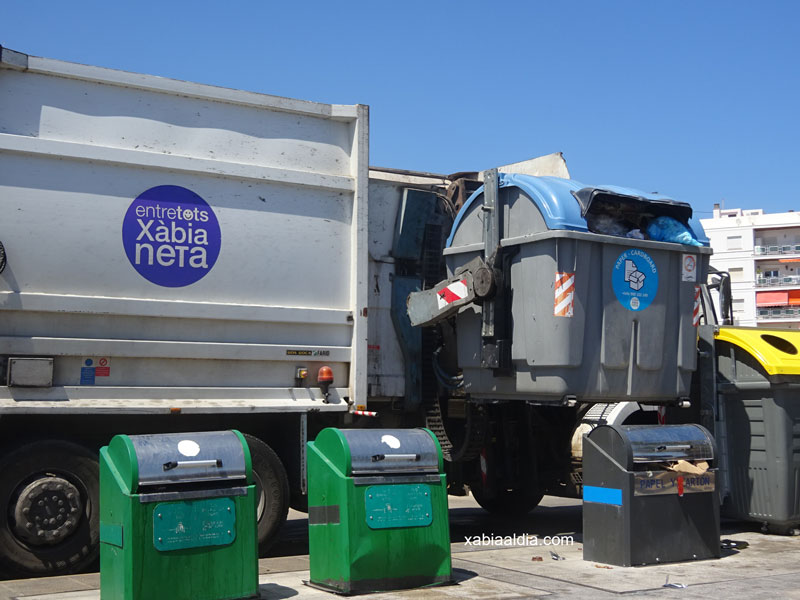 Wednesday 26th May 2021 – CARLOS LÓPEZ with Mike Smith
---
The four opposition parties in Xàbia – PP, Cuidadanos por Jávea, Compromís and Ciudadanos – abstained as a block in a vote on the award of the contract for rubbish collection and road cleaning held by the Finance Committee earlier this week. The new contract is to be award to TETMA.
Now the matter will be debated in an extraordinary plenary session which will be held over the weekend and in which the final award of this contract will take place, the most important of all that the Council awards, amounting to some 5.93 million euros a year for the next eight years without an option to extend.
Along with mayor José Chulvi, the Finance Committee was attended by the technical manager responsible for the evaluation of the received offers and appealed to all members of the committee for confidentiality with regards to the offers submitted by the companies, supposing that only the committee could reveal the reports that the technician has written on the offers and are published by the contracts award board.
It was an appeal that was ignored and it has become known that the companies gambled with their offers, even resorting to consulting with each other to try and find out what each one was offering in order to secure a very lucrative contract. Municipal technicians have had to deal with various bids submitted by the same companies within the framework of the bidding phase.
This was something that didn't please the opposition and they expressed their dissatisfaction during the committee meeting by abstaining in the vote as they wanted to know which particular services was being offered by the successful bidder. Even Ciudadanos por Jávea abstained after having supported the Chulvi government in everything related to the rubbish contract and the monthly bills of the current agreement which doesn't have legal coverage because it is a forced extension.
---
Related Links
---

---