Online petition launched to call for the proper recovery of the Tangó beach
Mayor José Chulvi has requested a meeting with the regional government to ask that the precious cove be regenerated.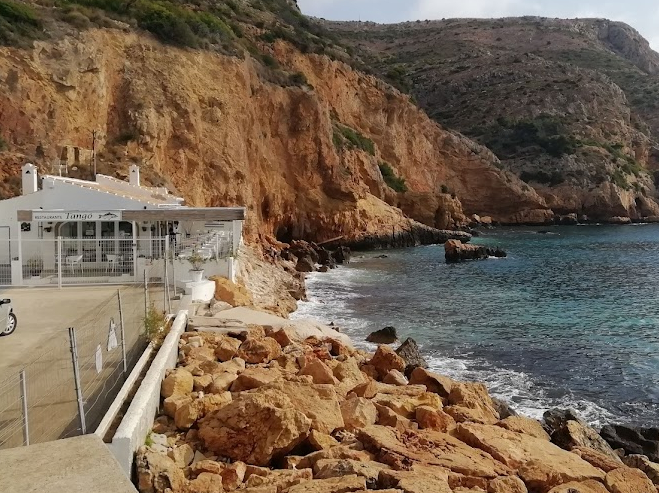 Tuesday 7th September 2021 – CARLOS LÓPEZ with Mike Smith
---
A group of residents has launched an online petition to urge the local council and regional government to recover the beach at Cala del Tango.
It has been an intense week since XAD reported that the regional government had opened the public tender process to cover what is left of the beach with huge breakwater stones weighing 4.5 tones each to protect the existing restaurant.
The uproar was immediate, and, on Friday, the PP released a statement calling for an explanation from Xàbia mayor José Chulvi, who also sits as a representative of the PSPV in the Corts Valencians, and is also from the same political party as the regional secretary, Arcadi España, who is ultimately responsible for the work.
Ecologists have also expressed their disappointment at the news and presented a number of documents to the regional government regarding Cala del Tangó and the administrative situation of the restaurant.
On Sunday, speaking to Levante EMV, mayor José Chulvi eventually responded by claiming that he had requested a meeting with the regional secretary for Territorial Policy, Arcadi España, to ask her to look at the regeneration of the precious cove.
The online petition can be signed here on the change.org platform.
---
Related Links
---

---