New signs on the Pla raise awareness of the agricultural aspect of the area
Members of the public are requested not to enter private farming land to avoid damage whilst also being aware that certain seasons might mean the roads are busy with heavy machinery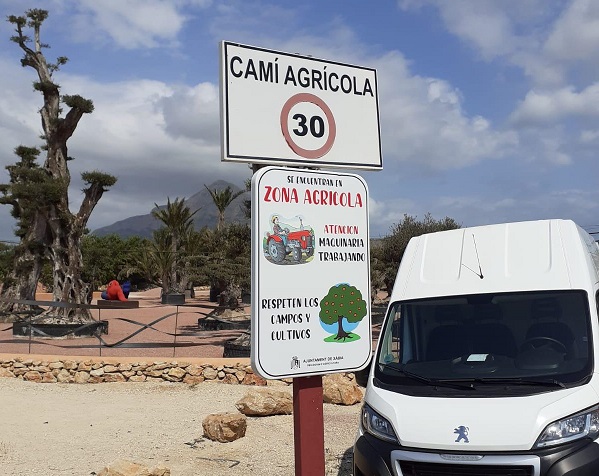 Friday 20th August 2021 – XÀBIA AL DÍA with Mike Smith
---
The Department of Agriculture in Xàbia has installed a number of new signs on the different roads that criss-cross the flat plateau of agricultural land known as La Pla which ask for respect for the farmers and their fields.
Responsible councillor Toni Miragall explained that these signs are about making people more aware that, although they are not fenced off, the fields are private property and are worked so that it is necessary to refrain from travelling across them to avoid damage, leave rubbish or allow pets to defecate in them. Not should people take fruit "even in small quantities" without the explicit permission of the owner.
Miragall highlighted the work of Xàbia's farmers, not only for supplying local produce but also for maintaining the municipality's agricultural landscape as well as the need to understand and respect that, during certain seasons, they will be using machinery for such tasks as clearing their land and heavy vehicles for loading their produce.
---