New port wall is completed, resolving landslide danger
The work to consolidate a crumbling slope in the port has taken some six months to complete – including an enforced bear during the summer.
Thursday 25th November 2021 – CARLOS LÓPEZ with Mike Smith
---
The works to consolidate the Caleta wall in the Port de Xàbia have concluded this week and we can now see how effectively it has been possible to reduce the visual impact of the concrete plates that support the crumbling slope.
The solution provided by the regional government has consisted of covering the plates with stone and creating a wall to cover them, and incorporating holes with plants. In addition, lighting has been installed along the entire complex.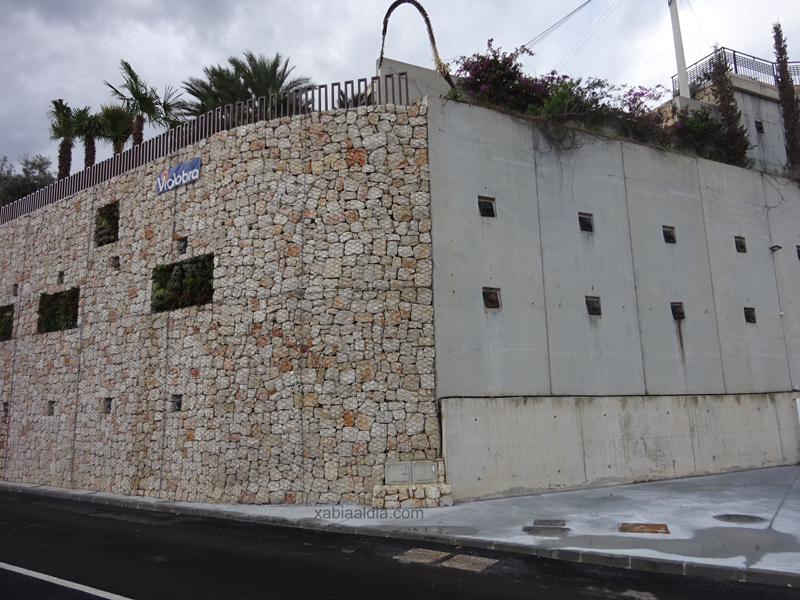 On the side that leads to the parking lot and the old shelter, the shape of the concrete slab has been maintained, whilst a sloping stone wall and a staircase has been built that leads to the Calle Caleta del Port, although a locked gate prevents access.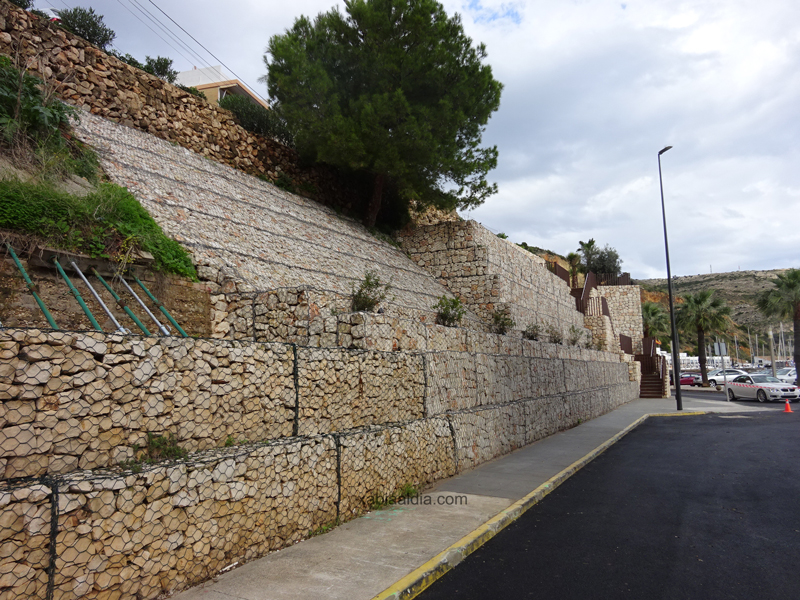 The car park adjacent to the area remains closed to the public, resurfaced but the bays not yet marked out. Some years ago a specialized company tried in vain to manage it during holiday periods and it could now try again due to the obvious lack of parking in the port area of Xàbia.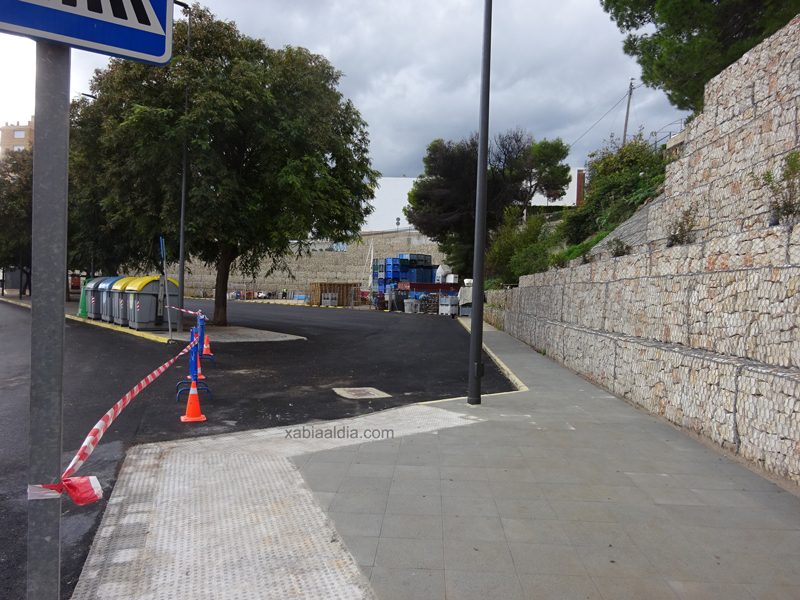 ---
Related Links
---
---