New measures see capacity reduction at weekly market
Council complies with the additional measures outlined in last week's resolution to prevent the spread of COVID-19.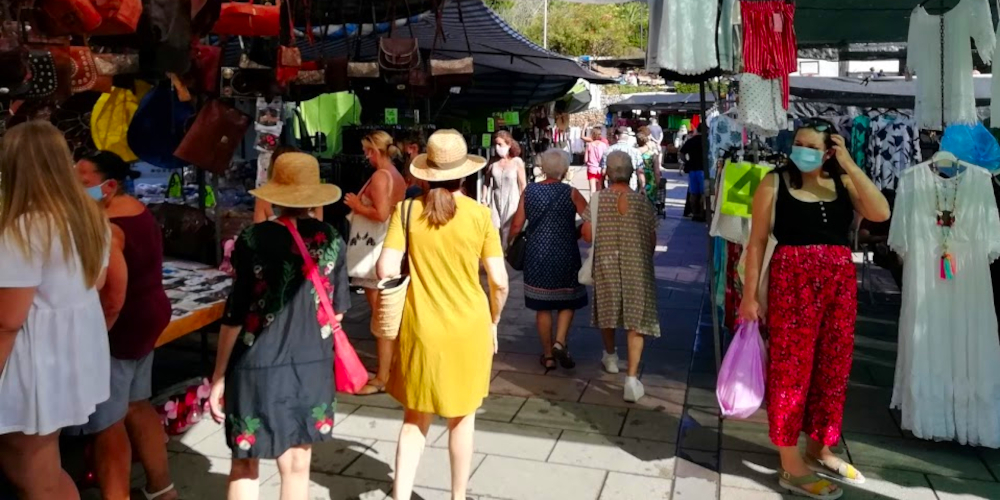 In compliance with the additional measures that have been in force in the Comunidad Valenciana since last Friday 7th November, the Thursday weekly market has been forced to reduce the number of authorized stalls to 50% of normal capacity, starting tomorrow Thursday 12th November.
The Department of Economic Development in Xábia has already informed the stall-holders of the situation, as outlined in Section 1.6 of the Resolution published by the Generalitat Valenciana on November 6th. A new floor plan has been developed for the enclosure on Plaza de la Constitución with assigned spaces and their corresponding shifts. Each week, 67 stalls of a normal total of 133 will alternate.
Council inspectors have already marked out the boundaries of each stall position in accordance with the new safety distances and wide passageway areas required in the Resolution.
Likewise, capacity will be controlled with two entrances into the enclosure where disinfecting gel will be provided to every member of the public on entry.
---