New collaboration promises more content for our readers
We have joined forces with Xàbia AL DÍA to provide quality content in both English and Spanish.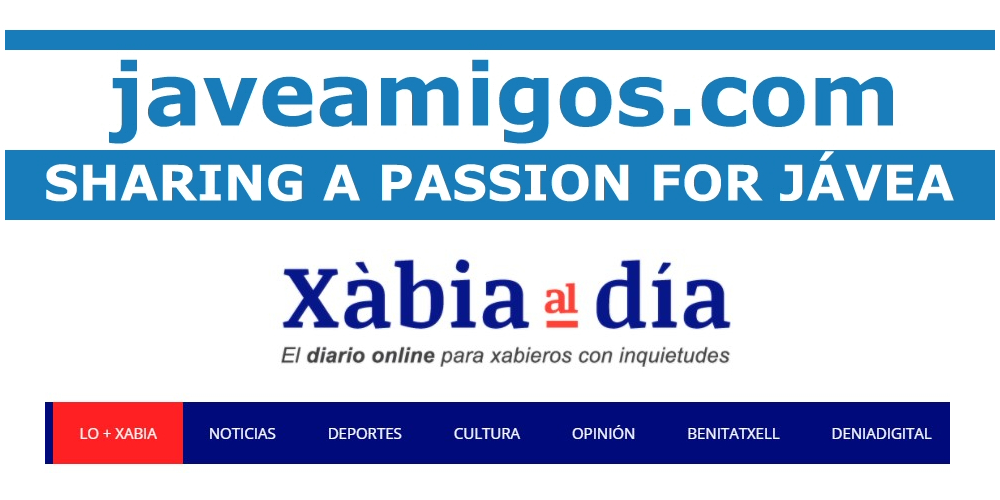 Monday 18th January 2021 | MIKE SMITH
We are pleased to announce that javeamigos.com and xabiaaldia.com have joined forces to bring even more quality content to our readers, offering the best possible information to everyone in Xàbia in both English and Spanish.
Xàbia AL DÍA has been providing news and information about Xàbia and the surrounding areas since July 2004 when it was initially launched as a glossy monthly magazine by psychologist Guiomar Ramírez-Montesinos. Soon the magazine was complimented by a rudimentary web-site but in 2009 the online presence developed into a new and exciting digital news resource which grew so popular that the printed edition ceased to be in 2010.
With Guiomar's attention centred on developing her business which she founded in May 2009, the reins were passed onto Carlos López, a talented investigative reporter who has continued to develop xabiaaldia.com with an even fresher and more interactive look so that it has become one of the most important local information websites in the region.
We have known both Guiomar and Carlos for many years. Indeed, we were avid readers of the magazine and always referred to the website for clarification when developing our own ideas. In recent years, we have collaborated by sharing photos or snippets of news. In truth, xabiaaldia.com was an inspiration for us to develop javeamigos.com into a premier information portal in English.
Now we have decided to take our collaboration a step further. For the regular readers of xabiaaldia.com who want to read the news in English, they can subscribe to the javeamigos.com Weekly Newsletter to receive a regular summary of the all the news and features of the week.
For the regular readers of javeamigos.com, they will receive even more information content in English, based on the news and views that Xàbia AL DIA publishes on its website.
Providing the correct information has never been more important and we believe that our collaboration will mean that our readers will receive news and views that they can trust. We hope you will enjoy it.

---