New building rises on last free land in Avenida de Ondara
The construction will include homes, offices, commercial premises and underground parking.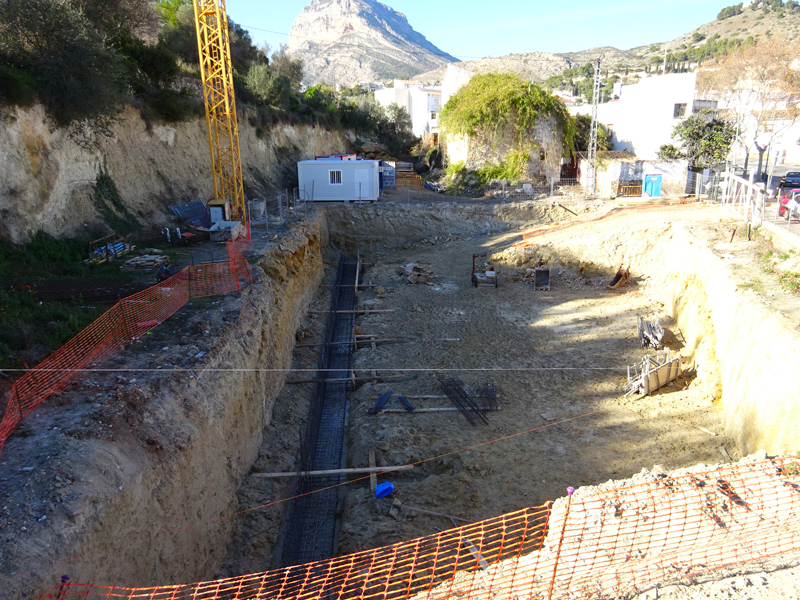 Friday 5th February 2021 | CARLOS LÓPEZ (Xàbia AL DÍA)
A construction company from Elche has begun the construction of an apartment building on the last free land on Avenida de Ondara, on the site next to the steps that give access to the old cemetery and the chapel of Sant Joan and close the 'Fielato' roundabout (also known as the 'olive tree roundabout').
XAD have learnt that the construction, which is progressing at a good pace, will include homes, offices, commercial premises and a basement with parking and storage rooms. An inspection has shown that the concrete walls that surrounds the foundations have already been built.
The construction has the perceptual municipal license, XAD has confirmed from municipal sources, which have confirmed that it is a permit that was granted some years ago.
Construction work on a block of flats has also started on the plot in Avenida Mediterráneo that borders Calle Napoles, where a local company is raising a new building. Residents have already been surprised by the depth of the trench for the foundations and the parking. This construction also has a municipal permit, granted at the end of last year.
---
Click below to read this story in Spanish on Xàbia AL DIA

---