National Police arrest British citizen in Xàbia wanted by the UK authorities
The suspect is wanted by the UK for alleged drug trafficking and possession of firearms.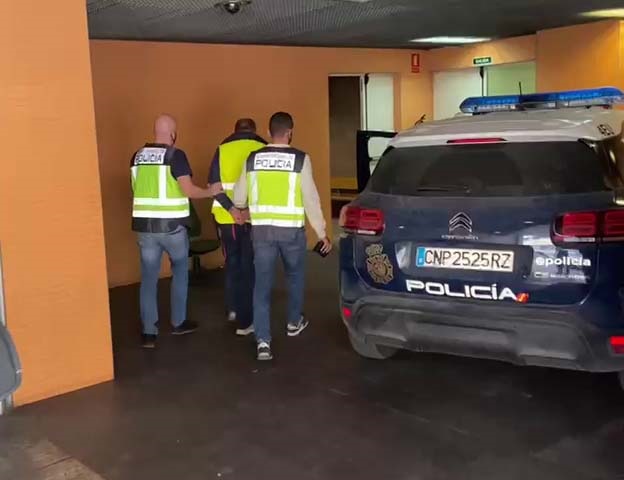 Saturday 6th February 2021 | Xàbia AL DÍA
Officers from the Policía Nacional in Dénia have arrested a 48-year-old British citizen in Xàbia. The suspect was detained after an 'International Order for Detention and Surrender for Extradition' was issued by the United kingdom authorities for the alleged crime of drug trafficking and illegal possession of firearms.
In a statement issued by the Policía Nacional, officers received a communication from the Grupo de Fugitivos Internacionales (GFI), a national police unit specialising in the search and detention of people on an arrest warrant, about a British citizen who was subject to an International Arrest Warrant issued by the UK and who could be in hiding in the province of Alicante.
Having carried out initial investigations into his whereabouts, agents were able to locate his home in Xàbia where a large police force was deployed to arrest him.
According to the statement, the events for which he was sought took place in September 2004 in the city of Manchester when police arrested him whilst he was in the process of a drug deal inside a van, where further investigation discovered two firearms and a bag containing narcotic substances such as Diamorphine and Petidine. When questioned, the suspect initially denied having any involvement but later admitted his participation.
The suspect was awaiting trial in the UK for the alleged crime of drug trafficking and illegal possession of firearms, and face a maximum term of 20 years in prison.
After his arrest in Xàbia, the suspect has been placed at the disposal of Court of Inquiry Nº4 of the National High Court which will be in charge of processing the International Detention Order.
---
Click below to read this story in Spanish on Xàbia AL DIA

---