Nasio Cardona, second on the Ibiza Trail Marathon
Athletes from Xàbia also competed in races in Villajoyosa and Gandía.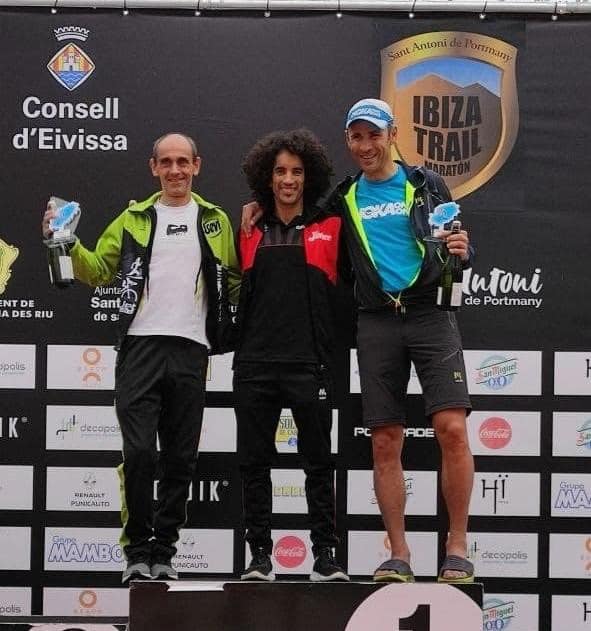 Wednesday 20th October 2021 – XÀBIA AL DÍA with Mike Smith
---
Club Atletisme Llebeig athlete Nasio Cardona managed to claim second spot on the podium in the Ibiza Trail Marathon held last weekend on the Balearic island. The event is one of the most important races of this type in Spain, and many big names in the sport visit the island to compete every year, enjoying some of the most spectacular landscape in the Mediterranean.
It was in the 42-kilometre category that Cardona took the podium with a time of 3:28:44, just four minutes behind the winner, 4-time EurAfrica Trail champion Zaid Ait Maleks. Along with Cardona, Miriam Moritz also took part in the Ibiza trail, finishing the 10k category in a time of 1:22:08
In addition, Mark Langley represented the athletics club in the II Cross Campo through the reservoir area of the Amadorio in Villajoyosa. He finished third in his category and 28th overall.
And in the Half ICAN Triathlon in Gandia, a test that consisted of 1.9km swimming, 90km by bike and 21km running, Juan Puig finished in 5:35:45 was placed 312nd.
---

---