MUSIC CONSERVATOIRE ADAPTS TO HEALTH CRISIS
The centre has received delivery of a new digital screen to augment the virtual classroom.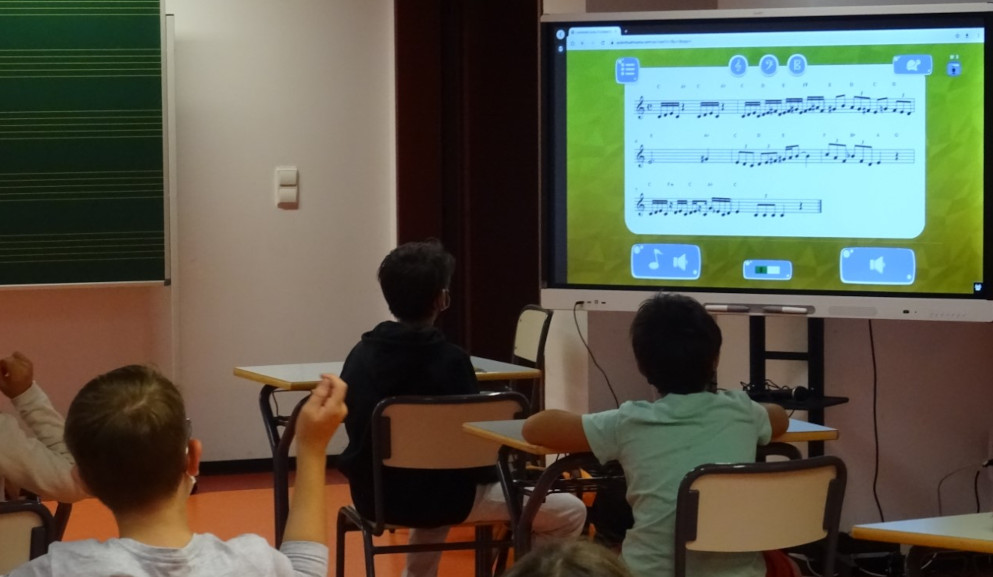 The prestigious Music Conservatoire of Xàbia has started a new course with a return to face-to-face training and adopting all necessary COVID-19 safety measures.
Xàbia Council has provided all the material and signage to ensure safety distances and the teachers have been responsible for adapting the classrooms and converting the concert and orchestra halls into new classrooms for musical language. The orchestra students have also been divided into three groups so that issues with limited space can be addressed and safety distances maintained.
The new course has been filled all the places offered, a total of 25 new students at elementary level and 26 at professional level. A further 13 applicants have been placed on a waiting list due to capacity limitations.
The board of directors of the conservatoire wanted to improve the involvement of teachers by adapting in the best way to the new circumstances and, with the support of the AMPA parents' association, a new digital screen has been acquired which will allow the centre to consolidate the virtual classroom in elementary teachings.
This platform is a teaching resource based on the most current active pedagogies, with which families can be involved with the progress of students and propose learning in a more dynamic way since they can do homework or play didactic games with mobiles, tablets or computers. In fact, this tool made it much easier to maintain training during the months of confinement since it was possible to study from home.
---