More than 12,700 people download EU COVID Digital Certificate in first 24 hours
The Comunidad Valenciana has offered the opportunity to download this document electronically since Monday.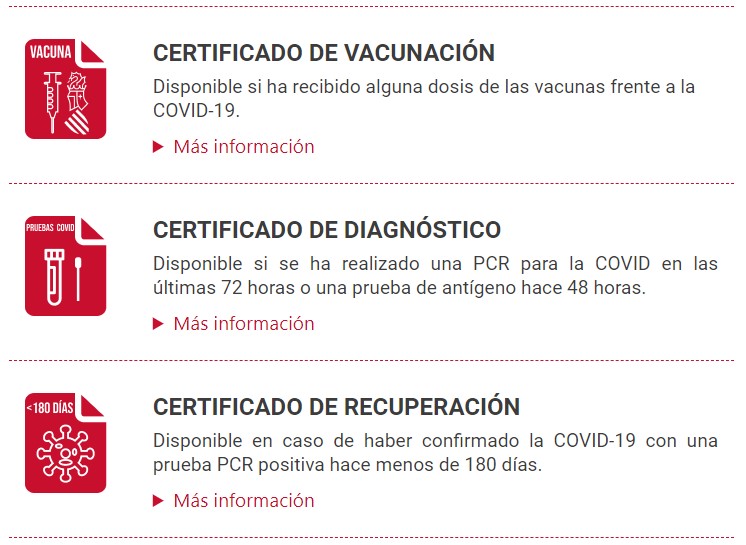 Wednesday 9th June 2021 – PRESS RELEASE with Mike Smith
---
Since Monday, the Comunidad Valenciana has offered the possibility of downloading the three types of EU COVID Digital Certificate to citizens that have already been vaccinated, have recovered from the infection, or have recently received a negative diagnostic test.
In the first 24 hours of availability, 12,729 people have downloaded these certificates – 11,833 vaccination certificates, 921 recovery certificates, and 15 negative test certificates.
The regional health secretary, Ana Barceló, explained that the Comunidad Valenciana "has been one of the first Spanish regions to have made this facility available to its citizens that will allow them to move between the countries within the European Union with more guarantees while the pandemic lasts".
However, she continues, "while the COVID Digital Certificate eases movement, it is not essential to travel. People who are pending vaccination and need or want to travel can continue to exercise their right to free movement in Europe, always complying with the diagnostic testing and measures of each country".
The certificates, which are available free of charge in electronic or paper version, can be requested by citizens using their SIP card in this link, us the GVA+ Health app, or the patient portal. All of them meet the criteria set by the Spanish Data Protection Agency.
In addition, it is possible to obtain a certificate in person at the local health centre with a prior appointment.
---