Montgó Natural Park is closed to reduce potential for fires during heatwave
The park is one of 15 protected areas which have closed their paths and tracks to public access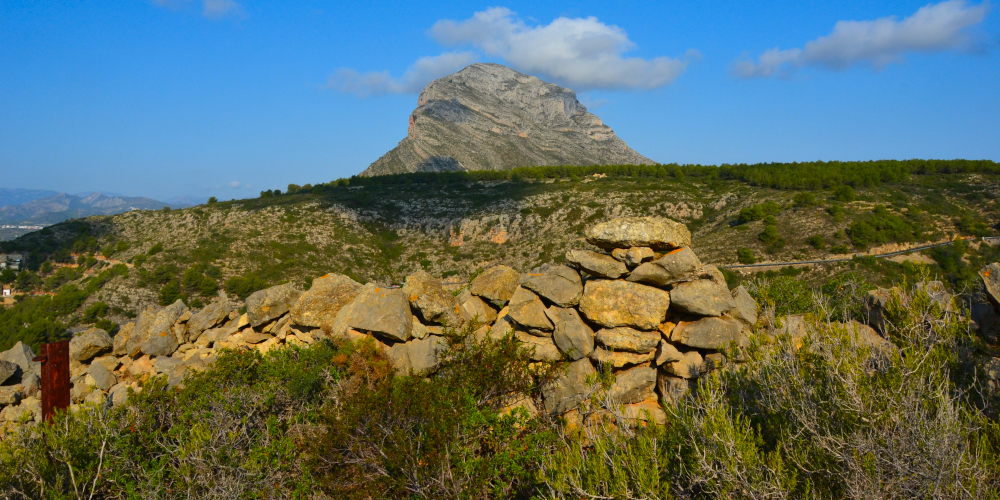 Thursday 12th August 2021 – MIKE SMITH
The regional government has closed several natural parks in the Comunidad Valenciana, including the Parque Natural del Montgó, during the very high temperatures that are forecast for the next few days in order to reduce the potential for forest fires and avoid the chance of savage and destructive infernos that have devastated parts of the Mediterranean in recent weeks.
A ban has been established on driving on all forest tracks and paths by any type of vehicle, bicycle as well as on foot in a number of natural areas including Serra d'Irta, Penyagolosa, Desert de les Palmes, Tinençà de Benifassà, Prat de Cabanes-Torreblanca and Serrà Espadà in the province of Castellón, Serra Calderona, Puebla de San Miguel, Túria, Chera-Sot de Chera and Hoces del Cabriel in the provice of Valencia, and Serra Mariola, El Montgó, Serra Gelada and Font Roja in the province of Alicante.
The Level 3 Pre-Emergency declaration identifies an extreme danger due to high temperatures and established the following regulations: the prohibition of movement of people on footpaths and tracks, the suspension of all works in forestry areas and their surroundings, the suspension of the festive-recreational use of fires and a ban on all lighting of any type of fire in forestry zones and up to 500m beyond. All sporting events are banned, including those which have already been authorized by the regional government.
In addition, authorizations for camping areas in forestry zones managed by the Generalitat Valenciana are suspended and, in the case of hostals and campsites located in those zones, all sporting or recreational activities can only be carried within the boundaries of the facilities.
The responsible regional secretary, Mireia Molà, explained that the authorities will be working hard in forestry zones to ensure compliance with the necessary restrictions aimed at preventing forest fires in the Comunidad Valenciana and has called for "maximum caution" in the face of the increase in temperatures from individuals as well as collaboration from town councils so that people "respect and comply with the regulations to reinforce measures for the prevention of fires".
At the time of writing, a total of 178 municipalities of the 542 in the Comunidad Valenciana have been put on high alert for extreme temperatures during the heatwave that is expected the effect much of Spain over the weekend, eleven of which are located in the Marina Alta:  Benissa, Murla, Alcalalí, Benigembla,  el Poble Nou de Benitatxell, Calp, Xaló, Llíber,  Parcent, Senija, Teulada.
---