Mazón: "Alicante is not going to drop out of the Tourism Champions League"
The president of the Provincial Council met with the Alicante Association for Cruise Tourism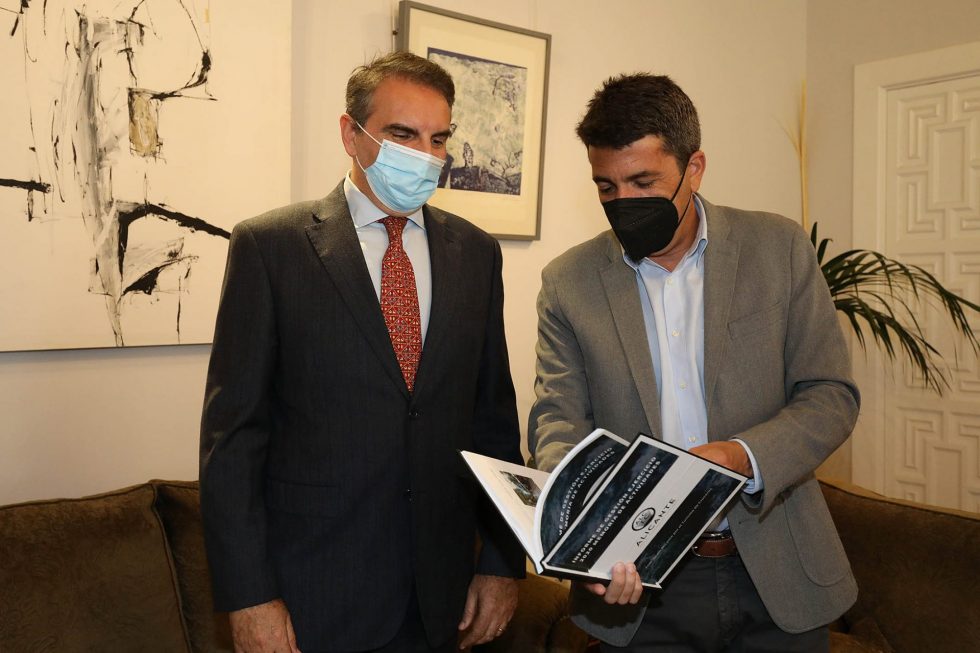 Thursday 8th April 2021 | PRESS RELEASE; translation MIKE SMITH
The president of the Alicante Provincial Council, Carlos Mazón, met with the leaders of the Alicante Association for Cruise Tourism, and announced that the "Costa Blanca is not going to drop out of the Tourism Champions League … the sector has done its homework and currently has the necessary professionalism and quality".
Mazón held a working meeting with the president of the association, Francesco Balbi, to evaluate the situation in the sector and learn about the projects that the association, which has just turned four years old, will develop in the coming months for the development and promotion of this sector with the objective of converting the capital of the province into a base port.
He stressed that "the city of Alicante and the province as a whole want to make that leap in quality from the tourist point of view" and added that, despite the pandemic, "the different sectors involved, including restaurants, commerce or hotels, continue to prepare to improve the quality and care of cruise passengers arriving on the Costa Blanca".
"We must not give up, and as soon as the bad dream of the pandemic subsides, we must show that Alicante has done its homework," said the president at the end of the meeting in which the director of the Costa Blanca Tourist Board, José Mancebo, the vice president of the association, Jorge Rodríguez, and its director, Roberto Martínez, also participated.
For his part, Balbi, who recalled that since the year of its creation in 2017 the association has developed more than forty actions and activities, pointed out that "we must continue fighting and betting on cruise tourism because we have the opportunity that Alicante will definitively become a base port and a reference for the sector, with the important benefits that this may entail for the city and the province". Finally, he pointed out that cruises are the tourism sector most affected by the COVID-19 crisis, although he pointed out that "this situation has made us reflect and think about how we can improve our offer to be better prepared".
---
Information Source
Press Release – Diputación de Alicante
---