MAYOR ATTENDS MONTGÓ PARK GOVERNING BOARD MEETING
Chulvi outlined collaboration work which needs to carried out in the zone whilst also calling for regulatory changes to allow a more effective repair of roads.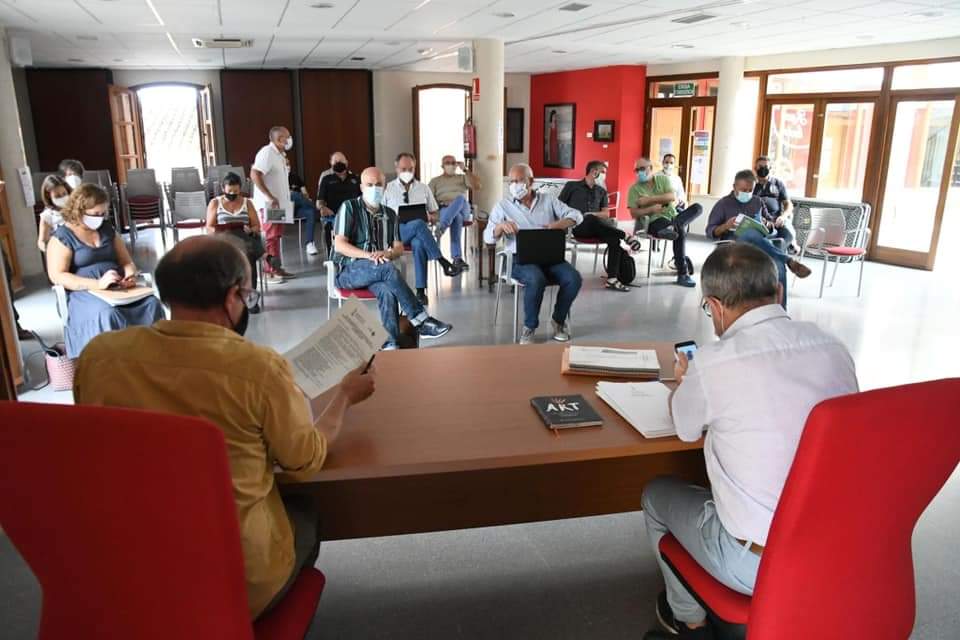 Mayor José Chulvi represented Xàbia at this week's meeting of the Governing Board of the Montgó Natural Park to highlight the problems experienced by both the Council and individuals when it comes to repairing the roads in the park's area of responsibility, since the 'General Uses Master Plan (PRUG)' of Montgó only allowing the use of gravel, a material that easily deteriorates in each episode of rain.
The mayor added that since this regulation was approved, construction material has evolved and there are more solid and durable alternatives that are also respectful with the environment,l which is why he has asked that allowing them be studied in the Montgó area.
Other requests made from Xàbia are:
– collaboration in the control of the influx of visitors to the Cap de Sant Antoni headland as well as illegal camping in the recreational area;
– in the cleaning and maintenance of the lime kilns that the Council rehabilitated in 2015;
– thinning actions on the plateau to reduce the high density of pine trees that have regrown after the last fire.
The mayor has also informed the members of the Governing Board of the municipality's efforts to obtain the transfer of the Cap de Sant Antoni lighthouse building (which will become a visitor centre for the marine reserve).
The park management has shown a good predisposition to meet the needs raised by Xàbia.