Match Report: CD Jávea 0-0 CF UD Calpe
Jávea and Calpe draw in a match with few scoring chances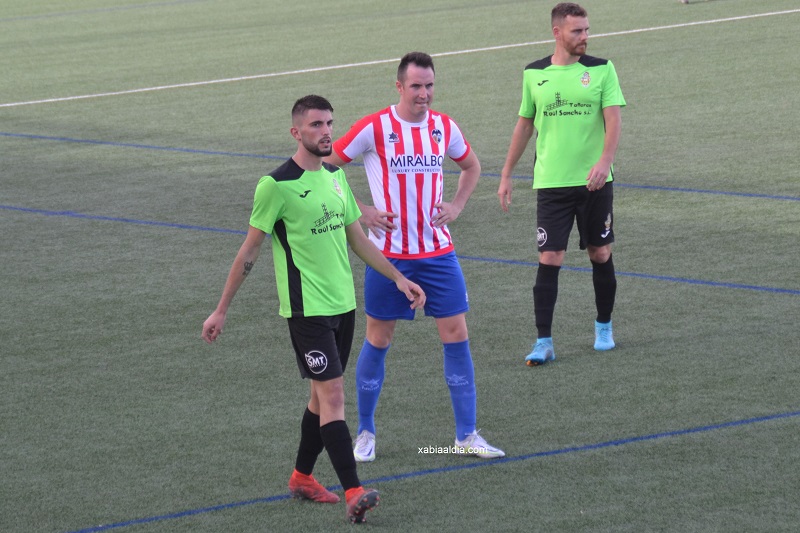 Monday 19th September 2022 – Mike Smith
Source: XAD
The first Marina Alta derby of the season, played out between CD Jávea and UD CF Calpe, ended in a goalless draw.
The first minutes were controlled by both teams but as the minutes passed the dominance of the hosts grew. A free kick taken by Paco almost connected with Laclan and then minutes later, several rebounds from a corner saw the ball pass in front of Tomás but he failed to take advantage with the net gaping in front of him. The first half ended with a free kick launched by Javi that pushed away for a corner that came to nothing. During all this dominance by the home side, Calpe didn't have one shot on goal.
After the break, more of the same, dominance from Jávea, although Calpe finally managed to take some control in the centre of the field but they were unable to endanger Tonet's goal. This second half was highlighted a shot by Cabo which went just wide of the post. In the final minutes, Calpe's only shot at the goal came from Chaka which Tonet stopped without any trouble. In the end, both teams tied as neither team wanted to take any risks and both coaches settled for the draw.
CD Jávea. Tonet, Joan, Caturla, Paco, Aldo, Fran (Ramis, 79m), Javi, Willy (Mario, 88m), Laclan (Cabo, 62m), Tomás (Rubén, 79m), Luis García.
Subs not used: Aaron (GK), Buigues, Toni.
UD CF Calpe. Cassius, Arthur, Alejandro, Guillermo (Chaka, 60m), Meji (Andrei, 79m), David, Kevin (Elián, 79m) Simón (Xavi, 60m), Manuel, Paolo, Michael (Oussama, 79m).
Subs not used: Diego (GK), Fogoros.
Referee: Pablo Daniel de la Serna Alvarez.
Assistant Referees: Juan Diego López Cano and Pedro Juan Rostoll Navarro.
Yellow Cards:
33m – Guillermo (CF UD Calpe)
38m – Javi (CD Jávea)
44m – Arthur (CF UD Calpe)
48m – David (CF UD Calpe)
53m – Paco (CD Jávea)
71m – Aldo (CD Jávea)
86m – Alejandro (UD CF Calpe)
90m – Chaka (UD CF Calpe)
Red Card:
None.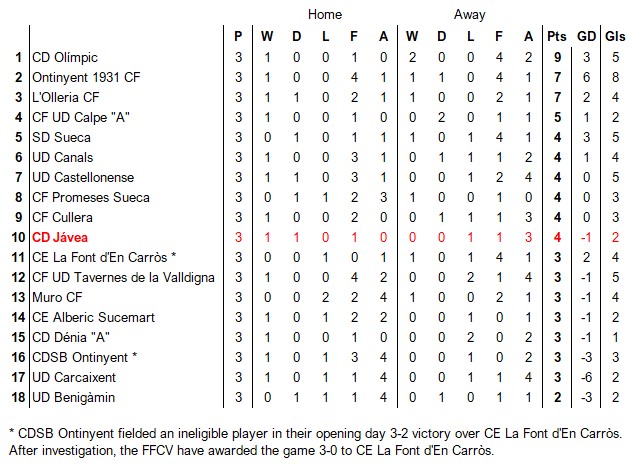 ---
Season 2022-23 Fixtures, Results and Statistics
---

---