Match Preview: Racing CF Benidorm v CD Jávea
Goalkeeper Edu Samblas recovers from the injury and could return to the starting line-up this weekend.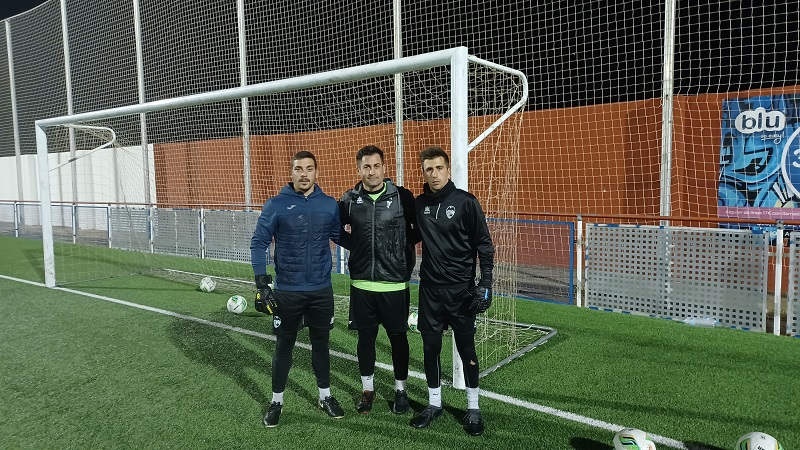 ---
Saturday 18th December 2021 – XÀBIA AL DÍA with Mike Smith
---
CD Jávea travel down the coast to Benidorm for the last game before the Christmas break with an increasing list of unavailable players which has blighted the club's promotion hopes.
Both Marcos Bisquert and Victor Caturla, powerful defenders in their own right, limped off the pitch during last Saturday's heavy home defeat to CF Gandía whilst both Cristian Castells, another defender, and experienced midfielder Javi Hernández will also be unavailable.
There is a glimmer of good news though. Experienced goalkeeper Edu Sánchez is back in training and the dilemma for head coach Manuel Esteban is whether he names him in the squad for tomorrow's game against Racing CF Benidorm or wait until after the Christmas break for his long-anticipated return to the side. In addition, Paco Gazquez might also return to the line-up for this vitally important game.
"It's good that we have this break so that the players can recover. We have had a very difficult first half of the season with plenty of bad luck with injured players. At a sporting level, these breaks are appreciated," he told XAD.
Speaking about tomorrow's game against a side just one position below, Esteban said that "we will compete against Racing FC Benidorm and give out the correct image since the game against CF Gandía hurt us all. I didn't see much of a difference between the sides as the scoreline suggested so it will be a good game to regain confidence".
CD Jávea will be facing the Benidorm side on the training pitch next to the main stadium and Esteban sees this as an advantage for his side. "[We try] to play the ball and we prefer a large pitch with space to be able to pass the ball and move it from flank to flank to offer a more combined game," he said. "We will have to adapt to the dimensions of the playing field though and it will be a direct game with plenty of competition and the one who is most alive to the ball will be the one who can take the game. It will be very even with lots of tension and we will have to be very focused".
Since the Ontinyent game on November 21st, the team seems to have lost some confidence on the pitch but the head coach seems to have more faith in his side. "Despite the poor results, the team is physically well, although it is true that we are conceding too many goals in the second half. We will have to improve and get more connected after the break so that we don't lose points which we will regret at the end of the season".
---
Racing CF Benidorm v CD Jávea
Sunday 19th December 2021, 11.45am
Ciudad Deportiva "Guillermo Amor" F-11 Anexo 1
Benidorm
Referee
Alejandro Serna Vazquez
Assistant Referees
Javier L'opez Soler & Gonzalo María Monera Lucas
---
More Information
---
---