Match Preview: CD Jávea v Gandía CF
XAD speaks briefly to head coach Manuel Esteban about the arrival of current league leaders Gandia CF and the return of several key players from injury.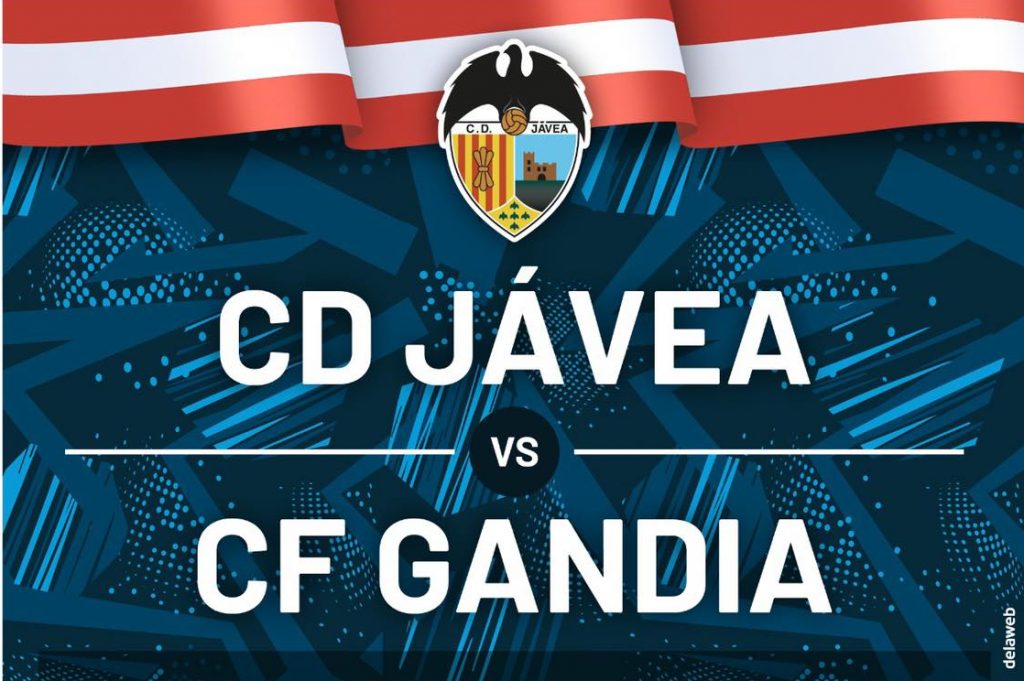 Friday 10th December 2021 – XÀBIA AL DÍA with Mike Smith
---
CD Jávea face an important game this Saturday in their bid to get their season back on track after suffering four successive defeats – three in the league and one in the inaugural regional cup competition – and the good news is that head coach Manuel Estaban will be able to count on the return of some key players from injury, albeit few of them being 100% recovered.
Xad spoke with Esteban ahead of the home game against current league leaders Gandia CF and kicked off the conversation by speaking about the heavy defeat to Calpe CF in the fourth round of La Nostra Copa. It should have been a balm for the team after slipping away from the top of the table but a comprehensive 1-4 reverse brought a swift end to the club's cup participation. On a positive note, three promising youth players featured in the game, picking up valuable experience for the future.
XAD: This Saturday visit of the leader Gandia, what are your feelings about the game?
Manuel Esteban: We want to play a good game and regain confidence, we want to find ourselves again and regain the solid defensive line. We know that we are capable of competing against teams of this level and size and we are going to play against the best team in the league right now.
XAD: Thursday's training session saw the return of Edu, Ferrán and Quintana. Will they be available?
ME: That they are training with the group does not mean that they are available. It is true that they are closer and when a footballer comes out of an injury, a certain amount of physical rehabilitation is required, and we will have to wait until the last moment to see if they can be considered and, if so, how many minutes they might be able to play, which depends on their injury and the risk of a relapse.
XAD: Gandia started the season badly, it cost Lauro his job and now with Ferrandis they seem like an unbeatable team.
ME: Gandia did not start that badly. I was surprised by the dismissal of Lauro, but now, with Ferrandis, they are in an upward trend. But remember that they also started with the same doubts, the equality that exists in this group is demonstrated, the new coach is an expert at this level and he is doing very well. We will try to beat a team that today seems to be fired up but looking forward to Saturday to play the game.
This week, the club has decided to change kick-off to Saturday afternoon. The match will kick off at 5.00pm and the man-in-the-middle will be Alejandro Pomares Murphy.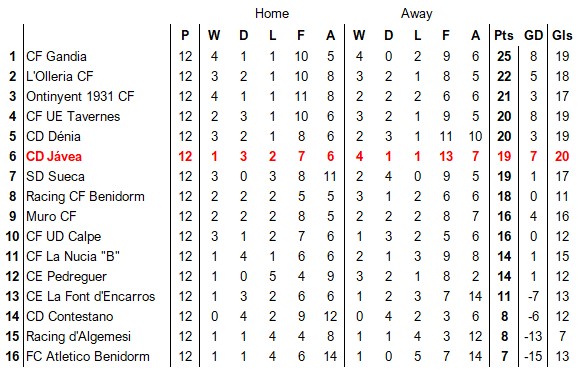 ---
---
---