Match Preview: CD Jávea v CF L'Olleria
Esteban: "We know what we have to do. In the end, we play for the fans".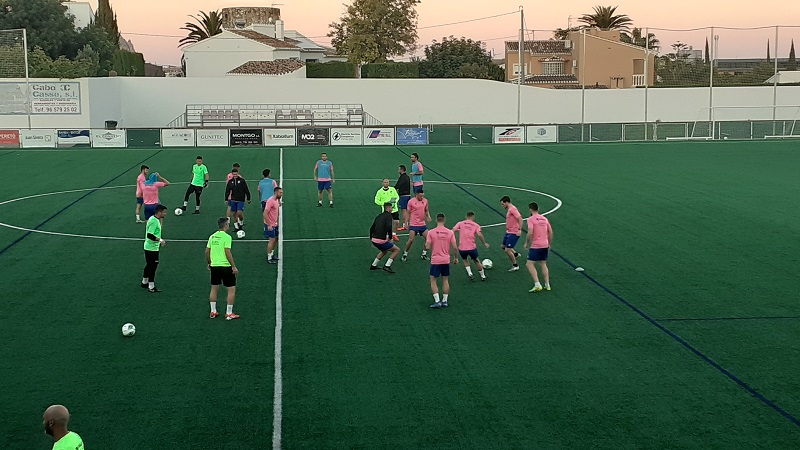 Friday 15th October 2021 – XÀBIA AL DÍA with Mike Smith
---
Football returns after the long October 'puente' weekend and CD Jávea have been preparing for Sunday's home game against CF L'Olleria with the objective of maintaining their lead at the top of the table. XAD spoke with head coach Manuel Esteban on his preparations for the game.
The weekend break has allowed players to extend their recovery times as well as those like Tali and Javi to fully recover from their injuries, although they are still a little off the pace of the rest of the team, although the coach is happy that they have returned to full training.
With respect to Sunday's rivals, he considers that CF L'Olleria will be a very difficult opponent and their lowly position in the league – they are currently in 11th spot with five points from the first five games – doesn't do them any justice, explaining that they play with the ball very well and their head coach José Jaime Alemany will know that their results are irregular. With some new additions and a lot more enthusiasm, they will be a difficult opponent.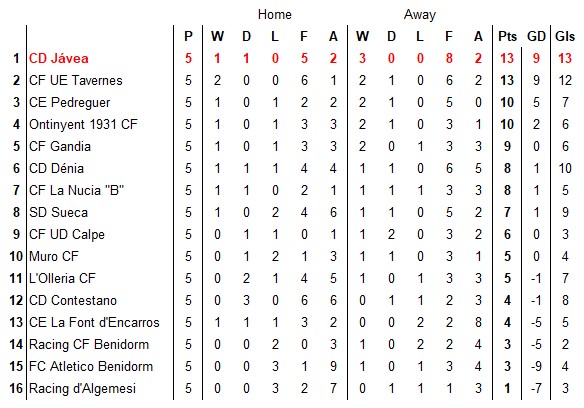 The change of time for kick-off – 11.45am on Sunday – was agreed between the two clubs and the important things is that the fans turn out to support their club. The reason for the early kick-off is to avoid coinciding with the ascent of the treasured image of Jesús Nazareno back to its usual home at the chapel of Calvario.
CD Jávea is a side which has been working well and sits on top of the table for the first time in almost two decades, a factor that it is hoped will pull in the fans, not only from the town but also from the surrounding areas. Esteban said that "we know what we have to do. If we play well and win, the fans will be proud of us. In the end, we play for the fans".
He added that the team's objective now is to stay at the top of the table. "We are working on all facets of our game in a positive way, the team grows more and more in confidence and the boys are showing a huge capacity to absorb, hoping to claim a victory. It will be tough to get but the most difficult thing is to be able to say that our rivals are going to make it very difficult for us."
The match will be officiated by José Carlos Caballero Carrillo who will be assisted by Cristian Gallardo Minguez and Javier Galdon Cruz.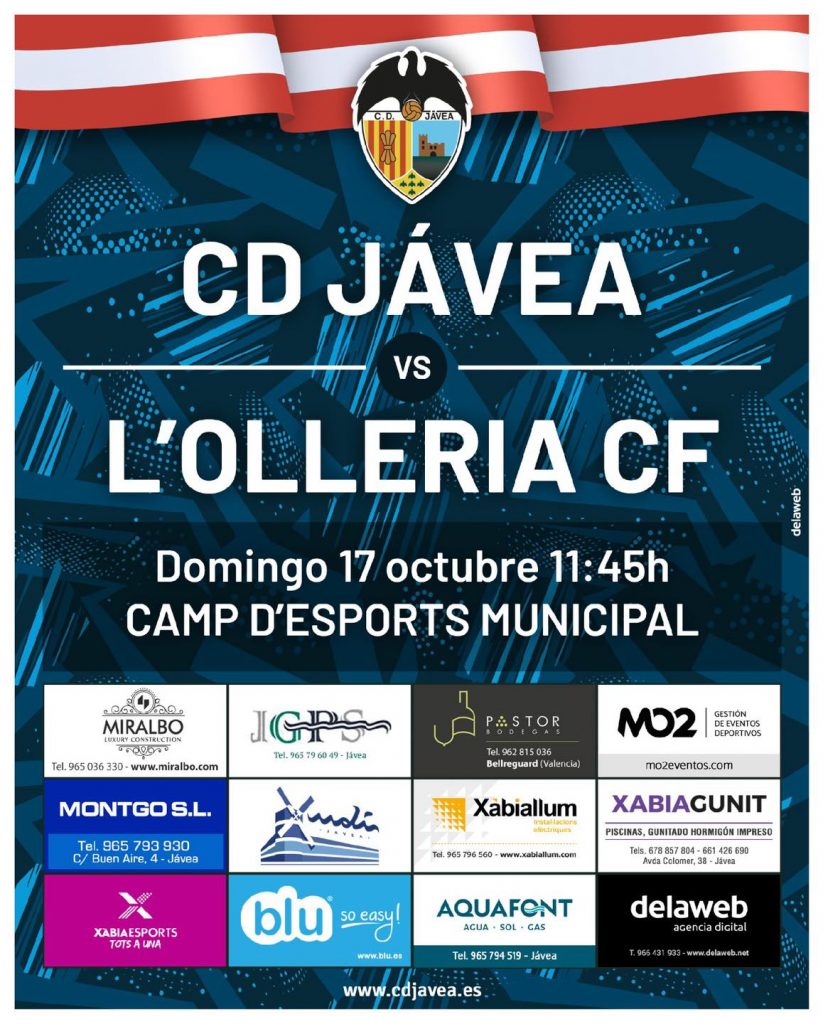 ---
Related Links
---

---